We're always on the hunt for delicious cool climate whites and Austria never disappoints. Known for its world-class varietal Gruners and Rieslings, the country's many dramatic growing sites produce some of the world's most dynamic and ageworthy expressions of these grapes. And it doesn't stop there! Zesty rosés and juicy, chillable reds are never in short supply. Not sure who to drink from? We've got your back. Check out these five unmissable producers to dive into the world of Austria's best. Prost!
Alzinger
Loibenberg and Steinertal are two of the Wachau's greatest growing sites and Leo Alzinger farms plots in both of them. His steep, south-facing vineyards overlook the Danube River, which moderates the unique mesoclimates located in this region. Alzinger wines are known for their razor-sharp acidity and precise backbone, as well as their complex balance between palate-coating depth and high levels of acid. We like to think of these wines as Mosel meets Alsace with an undeniable Austrian flare. 
The Alzingers first began cultivating vines on the steep Durnstein slopes back in the 1930s, though fruit was mainly sold off to the local co-op. In 1983, Leo's father began estate-bottling the wines and they immediately garnered global attention. Alzinger became one of the top sources for quality varietal whites, and rightfully so. Their vineyards' gneiss-heavy soils, southern exposures, and high altitudes create the perfect balance of intensity, acid, and aromatics. A minimalist approach is used in the cellar and wines are vinified bone dry (botrytized fruit is completely removed). For expressive single-vineyard bottlings that are perfect for drinking now or laying down in the cellar, look no further than these wines. 
Read more: Five Reasons Why You Should Change Your Mind About Riesling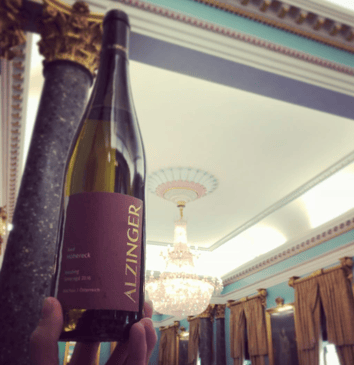 📸: @weingutalzinger
Weingut Jäger
Now headed by the family's fifth-generation winemaker, Weingut Jäger produces small-batch wines from five hectares of vines in the southern Wachau. After completing his oenology training in Klosterneuburg, Roman Jäger ventured abroad to put his knowledge into practice at various estates in Germany and South Africa. At his eponymous estate, a 'less is more' approach is used in the cellar, and all juice is fermented in stainless steel to preserve freshness and acidity. (Roman will sometimes break out an old large oak barrel or two to execute élevage, but only on rare occasions.)
These terroir-driven bottles offer some of the best quality-to-price (QPR) ratios we've found in the Wachau -- we just wish that he could make a larger supply! We are currently obsessed with his 'Steinriegl' Federspiel Riesling and Zweigelt rosé, both of which clock in at $25 or less a pop. Jäger's Riesling oozes with notes of juicy melon, grapefruit, minerals, and tart citrus, while the rosé shows flavors of tart red fruit, wet rocks, and lemon-driven acidity. Both bottles are lip-puckering palate refreshers and are perfect for sipping on warm weather days. Seriously, we can't sing the praises of these bottles enough.
Prager
What happens when the daughter of the co-founder of Vinea Wachau marries a legendary biologist, geologist, and local historian? Simply put, viticultural magic. Franz Prager, co-founder of the famous Austrian wine organization, already had a pretty decent winemaking rep before Dr. Toni Bodenstein joined the family. However, Toni's love for biodiversity and honest winemaking, coupled with Mr. Prager's already stellar vinification skills, took this estate to new heights. 
Today, the Pragers farm 17.5 hectares of Riesling and Gruner Veltliner vineyards across Weißenkirchen and Dürnstein, most of which are cultivated at soaringly high altitudes. Harvests are done by hand, botrytis is eliminated, and 'controlled' spontaneous fermentations are executed. Dr. Bodenstein blocks malo in all of his wines and vinifies them in steel tanks. The resulting bottles are crystalline, precise, and show a serious sense of place. For science meets tradition at the hands of two passionate 'non-interventionist' winemakers, these bottles are just the ticket. Snag a bottle or two of Prager's Smaragd bottles to lay down for the long haul, then pop the affordable 'Hinter Der Burg' tonight for a mind-blowing pre-dinner aperitif!
Read more: Keep Calm, Buy Wine Online
Weingut Nigl 
Unlike the first three producers listed above, Weingut Nigl is located downstream of the Wachau in the Kremstal winemaking region. Here, warmer temperatures allow for a bit more red wine production, though the region's topography and soil types are pretty similar to the Wachau. 
Martin Nigl farms 25 hectares of terraced vines on the steep cliff sides of the Seftenberg mountain. Forest heavy Alpine influences coupled with cooler nights create high acidity and brush-driven flavors in his fruit, which translates into spicy and complex final wines. 
Although the Nigls have been cultivating fruit for over 200 years, it wasn't until 1985 that Martin convinced his family to begin estate-bottling. Today, Martin farms his vines with sustainable practices, uses cover crops, avoids copper, and implements biodynamic practices in the vineyards. His wines are known for their laser-like clarity and undeniable ability to reflect the Kremstal's terroirs. For those looking to pop some delicious Austrian juice tonight, we can't recommend this producer enough.
Read More: Get to Know Austria, Europe's Capital for Cool Climate Wines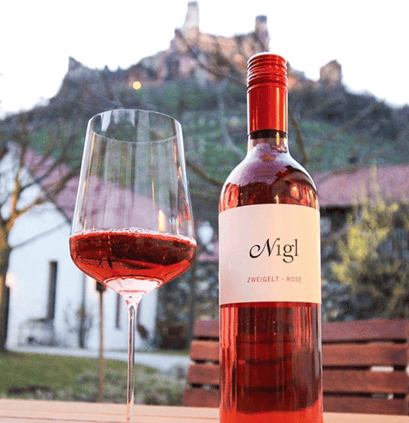 📸: @weingutnigl
Knoll (Weingut Knoll / Emmerich Knoll)
Collectors, wine nerds, and sommeliers alike will all agree: when it comes to Wachau winemakers, Emmerich Knoll is one of the best. His ethereal bottles have shot him to international fame, as their ability to reflect a sense of place is unlike any other. Emmerich is the third-generation winemaker at his family's estate, though it's been under his oversight that the wines have garnered a whole new level of excellence.
Beyond deliciousness in the glass, Knoll wines are known for their transcendental aromatics that exude both tradition and modernity all at once. Orthogneiss and metamorphic bedrock formations provide the backbone for Knoll's 16 hectares of vineyards, which lead to a strong sense of minerality and structured backbone in the final wines. In addition to his signature Gruner and Riesling, Emmerich also vinifies less common varieties in Austria, including Chardonnay and Traminer. For those looking to lay down some Austrian gems and watch them withstand the test of time, these are the bottles for you. 
(Insider tip: The signature image sprawled across each of Knoll's bottles depicts Saint Urban, the Germanic patron saint of winemakers. Double insider tip: This outstanding winemaker's name is actually pronounced 'Kah-Nowl,' not 'Nowl.')
Read more: Everything You Need to Know About Aging Wine
Bonus : Zalto!
Perhaps our favorite thing to come out of Austria -- aside from delicious wine, of course -- is our go-to glassware brand, Zalto. This mouth-blown and dishwasher-safe stemware exudes luxury and instantly elevates any wine sipping experience. The glasses' paper thin stems and delicate bowls are as weightless as they are sophisticated, bringing 'form meets function' straight to your fingertips. Most of our favorite drinking experiences have been at the hands of these unbelievable glasses -- grab a set of Universals and discover the finesse for yourself!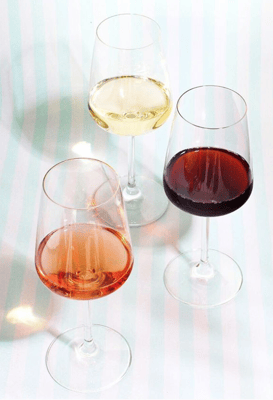 📸: Verve Wine