5 Provençal Producers We're Digging This Summer
Winemaking in Provence is no new thing. The region's sunny days and cooler nights create optimal conditions for cultivating balanced fruit, making high-quality viticulture possible for the last few millennia; though not all that hails from Provence is pink! The region's unctuous, saline-tinged whites and savory, full-bodied reds are perfect for sipping alongside an array of classic French fare and are equally viable candidates for long-term cellar aging. Looking to dive deeper into this majestic Mediterranean region? Here are five world-class producers that you absolutely need to know.
Domaine Tempier
When it comes to Provence, Domaine Tempier is the cream of the crop. The modern day portion of the estate's story dates back to 1936, when Lucie 'Lulu' Tempier married Lucien Peyraud. Lulu's father gifted the couple Domaine Tempier, located just outside the village of Bandol. After tasting a bottle of pre-phylloxera wine from the farm, Lucien instantly became passionate for the region, choosing to dedicate his life to discovering the unique terroirs of the appellation. Despite other vignerons' decisions to replace their vines with more 'fashionable' fruit, Lucien was drawn to Bandol's signature variety, Mourvèdre. He worked with a group of local winemakers to pioneer the Bandol appellation, which officially gained designation as of 1941. Although Lucien has since passed, his legacy is carried on through Lulu (who is an impressive 101 years old!), his seven children, and the estate's current winemaker Daniel Ravier, who produces 11,000 cases of wine from the farm's 38 hectares, farmed all organically and biodynamically.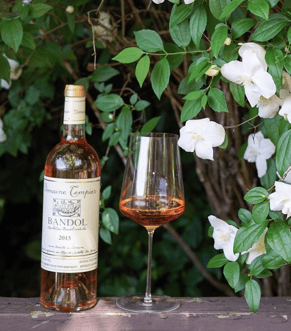 📸: Verve Wine
Domaine de Trevallon 
Viticulture and art history collide at Domaine de Trevallon, which was first established in 1955. The estate was purchased by René Durrbach, who hung in the same circle of painters as Picasso, Léger, and Gleizes. Seeking inspiration for his work, Durrbach landed at the farmhouse in the Bouches-du-Rhone, though it wasn't until the 1970s that his son Eloi began planting vines-- Cabernet Sauvignon, to be exact, which was unheard of for the region. The winery's first vintage was created in 1976 and quickly gained recognition from much of the country's wine industry professionals, who were instantly captivated by the way Cabernet's sweet spiciness meshed with the regional Syrah. Although the AOC regulations were changed to incorporate up to 20% of Cabernet in the blend, Eloi refused to down his percentage, which left his wines at IGP status. Today, Eloi and his wife continue to vinify with minimal intervention, preaching that 'The less you do, the better the wine!' Taste and see-- you may just find yourself amongst the cult followers of this world-renowned domaine.
Two of Burgundy's biggest superstars join forces at Triennes, located in the high-elevation hills of the Var. Founded in 1989 by Jacques Seysses (Domaine Dujac) and Aubert de Villaine (Domaine de la Romanée-Conti), in conjunction with their longtime friend Michael Macaux. Triennes' 40 hectares are dedicated to regional varieties, including Syrah, Carignan, Cinsault, Viognier, and more. Warm, sunny days allow fruit to ripen to its maximum potential, while cooler nights help maintain high levels of natural acidity. Vineyards are certified organic and are situated between 420 and 450 meters above sea level, rooted into clay limestone soils. Vines are meticulously pruned to ensure low yields, leading to concentrated, flavorful berries that translate into juicy, world-class wines.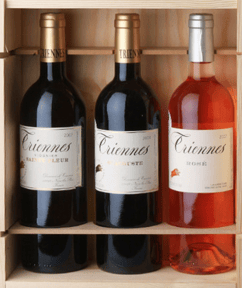 📸: Triennes
Clos Sainte Magdeleine
 Situated in the heart of the ancient fishing village of Cassis, Clos Sainte Magdeleine was founded in 1860, situated in the heart of Provence. Here, stunning vineyard sites overlook the crystalline turquoise waters of the Mediterranean Sea, benefitting from sun-drenched days and cooler nights. Few farmers have the sheer blessing of being able to produce wines in this small yet rich appellation, yet Clos Sainte Magdeleine has managed to uphold production for over 150 years. Now on their fourth-generation, viticulture and are spearheaded by Francois Sack, who is in the process of converting the vineyards to organic certification. Less than four thousand cases of these racy, saline-tinged bottles are produced annually, making them a hot commodity for lovers of  Provence, southern France, and all things rosé.
Domaine du Gros 'Noré
Domaine du Gros 'Noré is spearheaded by former boxer Alain Pascal, an active hunter, passionate farmer, and all around 'gentle giant.' Before operating his own estate, Alain sold his fruit to other
Bandol
greats, including Domaine Ott and Château de Pibarnon, only vinifying enough wine on-site for family consumption. After his father Honoré's passing in 1997, Alain created Domaine du Gros 'Noré and has since become one of Bandol's most important winemakers, farming sixteen hectares of vines rooted in clay and limestone soils. Fruit at the estate stays on the vine as long as possible, leading to intense and concentrated final wines. La Cadière d'Azur's microclimate is characterized by hot sunny days, moderated by cooling Mistral winds. Similar to their winemaker, we advise you not to be fooled by the wines' bold and muscular exterior-- these bottles ooze finesse, complexity, and soul.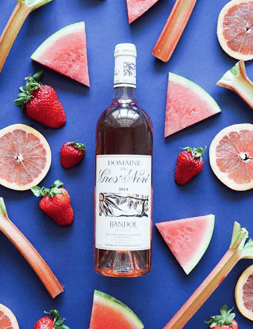 📸: Verve Wine
---