Here at Verve Wine, we love geeking out on wine just as much as you do-- and contrary to popular belief, learning about the stuff doesn't require hours upon hours of memorizing textbook pages. One of our wine resolutions for 2020 is to read all the things, and this year, we're looking forward to flipping through a handful of thought-provoking books written by some of our closest friends (as well as keeping up on what's going on in the industry via some of our favorite journalists). Looking to get informed but not sure where to start? These four books are at the top of our 2020 'Must Read' list.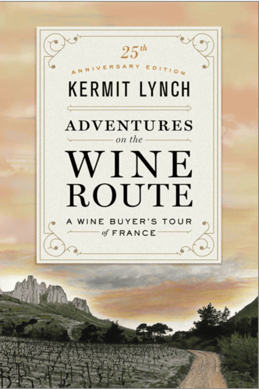 📸: Kermit Lynch
Adventures on the Wine Route - Kermit Lynch
Although this book was published over 30 years ago, Kermit's precious words still remain relevant today, maybe now more than ever. This unforgettable literary journey takes us down a rabbit hole of wine buying adventures across France, documented over a handful of years and buyer trips. Kermit's first-hand accounts feature tales from discovering some of our favorite winemaking estates today, including Charles Joguet and Domaine Tempier. From the Loire to the Langeudoc and everywhere in between, this book is an absolute must-read for wine lovers of all knowledge levels.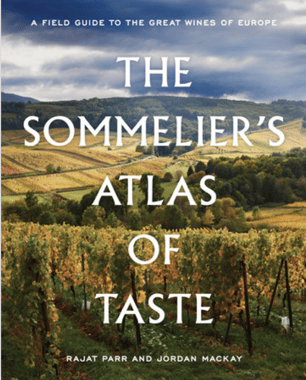 📸: Penguin Random House
The Sommelier's Atlas of Taste - Jordan Mackay & Rajat Parr
In The Sommelier's Atlas of Taste, our friends Jordan Mackay and Rajat Parr team up to tackle one of the wine world's biggest questions: What is taste? Over the course of 352 pages, Mackay and Parr break down the wine world through a collection of metaphorical maps, that's to say, through a figurative rendering of a map of taste through a series of journeys, tastings, and one-on-one discussions with winemakers. Mackay and Jordan both believe that the way in which taste has formerly been discussed (centered around the throat and olfactory system) is slightly outdated, and that incorporating discussions around texture, mouthfeel, and soil influence are just as imperative. For an in-depth journey of taste through some of Europe's most renowned classical regions, this book is your go-to. To get your hands on a personal taste of Raj's esteemed Santa Barbara wines, click the link below. We promise that it's perfect for sipping alongside your next Atlas reading session!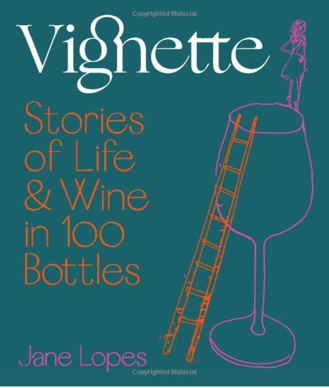 📸: Amazon
Vignette - Jane Lopes
We can confirm that our friend Jane Lopes is one of the most articulate writers, communicators, and sommeliers that we've ever met. In Vignette, Lopes documents 100 bottles of wine, spirits, and beer that are formative in building a foundational palate education. Not only does she highlight viticulture's most important grapes, regions, and winemaking styles, but she also adds personal recounts and experiences from her own wine education journey that bring the text to life. Jane's stories are accompanied by a slew of quirky and memorable illustrations, which add to the fun of reading these short snippets from her life. For an educational book that will leave you laughing, learning, and with an undeniable sense of joy, look no further than Vignette.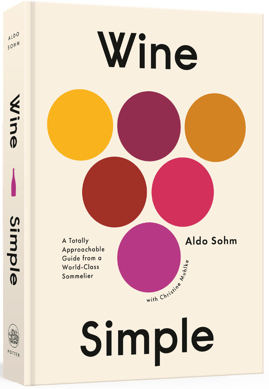 📸: Aldo Somm
Wine Simple : A Totally Approachable Guide from a World-Class Sommelier - Aldo Sohm 
This easy-to-digest and approachable book comes from our good friend and sommelier Aldo Sohm, wine director of New York City's three-Michelin-starred restaurant, Le Bernardin. In this book, Aldo shares his simple yet rich philosophy on how to learn about wine and feel confident in doing so through a mixture of blurbs, digestible illustrations, and easy-reading graphics. The book starts with the basics: key varieties, regions, and how to taste, followed by a 'level-up' section on evolving your palate, building a 'flavor library,' and understanding vintages, flaws in wine, and more. For visual learners looking to build their wine confidence in an easy-reading, enthusiastic, and overall accessible format, Wine Simple belongs on your shelves.