Three Producers Making Good Wine from Classic Grapes In Not-So-Classic Regions
We'll never turn down a glass of White Burgundy or well-made Sancerre. However, this year, we're vowing to do things a little differently. In our inaugural post of the decade, Our Wine Resolutions for 2020, we vowed to drink more classic grapes produced from top winemakers in not-so-classic regions. This starts now! We know that seeking out the unexpected can be difficult-- that's why we've done the hard work for you. Check out three of our favorite producers vinifying classic grapes in regions where you'd least expect to find them. These bottles are sheer proof that venturing off the beaten path can sometimes provide the most rewarding route!
Ronco del Gnemiz - Friuli, Italy
Ronco del Gnemiz was established by the Palazzolo family back in the 1960s, though it wasn't until the early 1990s that Serena Palazzolo took the reins. Under her oversight, the winery soared to a level of quality like never before, thanks to her implementation of organic farming and meticulous attention to detail in the cellar. The winery itself is situated in Rosazzo, one of Friuli's most sought-after growing sites. Although the climate in Friuli can be extremely severe, marked by blazing hot summers and long, frigid winters, in Rosazzo, the overall climate is balanced by tempering sea breezes and wind protection from the Alps. 
Serena's ten hectares of vines are rooted in the region's well-known 'ponca' soils, which were created by millions of layering formations. Here, she plants both red and white grapes, though her single-vineyard Chardonnay and Sauvignon Blanc bottlings are what have captured our attention most. Serena implements separate parcel vinification, barrel fermentation, and lees aging, all of which create some of the most thought-provoking and expressive examples of these grapes that we've ever tasted.  
Moral of the story, Serena's land is rich in minerals, the soils are healthy, and her winemaking talent is unparalleled. These three factors work together to create structured wines with fearless aging potential that we absolutely can't get enough of!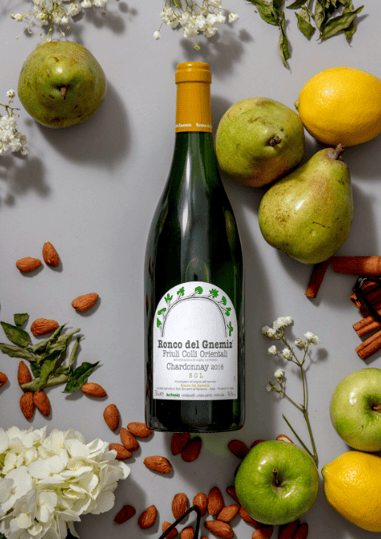 Chacra - Patagonia, Argentina
There's more to Argentina than just Malbec and our friend Piero Incisa della Rocchetta has dedicated his life to showcasing this. Piero, who is the grandson of renowned Sassicaia founder Mario Incisa della Rocchetta, created Chacra back in 2004 with the intentions of putting Patagonia's fierce potential for world-class Pinot Noir and Chardonnay on consumers' radar. Piero was first captured by the potential of Patagonian Pinot Noir back in 2001 after experiencing a life-changing bottle during a blind tasting. He ventured out to see the land for himself, and almost immediately, he knew his intentions were spot on. 
Upon his arrival in the region, Piero stumbled across a plot of ungrafted 85-year-old vines and was fervently taken by the environment around him. He purchased the plot of land and revived its vines back to life via organic farming and biodynamic principles. Fruit is always picked early to preserve natural acidity and vinifications are done in a combination of vessels, including concrete and oak (the latter of which is sourced from legendary Burgundian winemaker Jean-Marc Roulot). When we say the 'Burgundian influence' on these wines is real, we couldn't mean it any more literally! New World and Old World impeccably collide in these pure and precise bottles. 
Note: The name 'Chacra' comes from the Patagonian word for a special piece of land destined to grow fruit. Chacras are seen as vital energy centers that provide a connection to the universe amongst all living things. As the winery states, 'Wine is intimate and touches all of our senses. Chacra aims to enhance that connection.'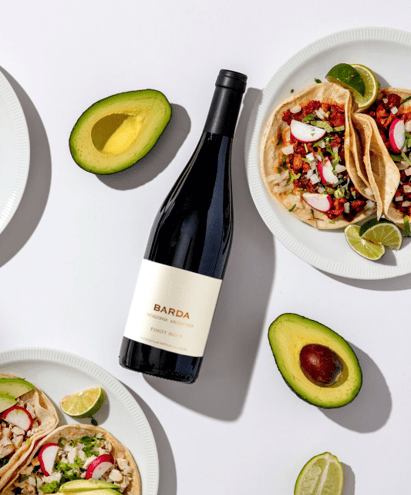 📸: Verve Wine
By Farr - Geelong, Australia 
Forget the notion that Australian wine is all about in-your-face Shiraz. At By Farr, father-son duo Gary and Nick Farr produce some of the most precise and soil-driven expressions of Chardonnay and Pinot Noir (yes, this is the one from SOMM III!) we've ever had. Gary and Nick farm ther vines in Geelong, approximately 50 miles southwest of Melbourne. 
Gary is no stranger to vinifying great Pinot. After working ten vintages at Domaine Dujac, it's safe to say he cut his teeth alongside the best of the best. Nick followed in his father's footsteps and also spent time working with the Dujacs and now implements the same meticulous attention to detail that comes with vinifying top-quality Pinot Noir vinification. Like the Dujacs, Gary and Nick Farr are both huge advocates of whole cluster inclusion, especially when it comes to Pinot Noir. 
At By Farr, all fermentations are done with native yeasts in the family's gravity fed winery. The Farrs believe that using high percentages of whole bunches leads to lifted aromas and solid tannin structure in the final wines. The family also champions the art of single-vineyard vinification, believing that site specificity is the key to depicting terroir. The family farms four different vineyard sites dedicated to Pinot Noir: Sangreal, Farrside, Tout Près, and Côte. Yields are always kept low, and vinifications are carried out in a combination of steel and oak. By Farr wines embody everything that we look for when searching for 'good wine' here at Verve Wine. Drink now, lay down for the long haul, or simply do both and experience the best of both worlds. 
Check Out Some of Our Other Favorites:
Our resolution to drink classic grapes from not-so-classic regions doesn't stop here. Additionally, we can't get enough of Arnot-Roberts Trousseau (North Coast), as well as Presqu'ile and Lieu Dit's insanely crushable expressions of Gamay. As our year-long (decade-long, perhaps?) quest continues, we'll be sure to share all of our mouthwatering discoveries along the way. Follow us on Instagram to hop along for the ride (and share your discoveries with us, too!)