Tucked away in northwestern Italy, Piedmont is one of the country's wine producing hotbeds. From the boisterous wines of Barolo, to the easy drinking, food-friendly reds of Alto Piemonte, to the fizzy, sweet wines of Asti, there's really nothing that Piedmont can't do. Whether pairing with a hearty dinner, or searching for an impressive bottle to wow your in-laws, looking to the wines of Piedmont is a no-brainer. Discover everything you need to know about this impeccable wine producing region, here.
A Bit of Piedmontese History
Viticulture in the region that is present day Piedmont dates back to ancient Roman times, though the first formal mention of Piedmontese wine was during the 14th century, by agricultural writer Pieto de Crescentius, who noted the regional tendencies of attempting to make 'Greek style' sweet wines by drying grapes. During the 17th century, the Duke of Savoy's jeweler, Charles Emmanuel I, became widely recognized for his Chiaretto wines, produced from the Nebbiolo grape variety. During Italy's unification, Piedmontese viticulture began to widely spread; today, Piedmont is one of Italy's most important wine producing regions, wines all over the spectrum, from world-class collectors items, all the way to quaffable, easy-drinking bottles.
As with the rest of Italy, the wines of Piedmont are classified under a certified appellation system, similar to the AOC system of France. DOCG (Denominazione di Origine Controllata e Garantita) is the highest appellation grade, followed by DOC (Denominazione di Origine Controllata), then IGT (Indicazione Geografica Tipica.) Piedmont is the second largest producer of DOC/DOCG wines within Italy, preceded only by the Veneto.
Nearly 90% of the region's winemaking activity takes place in the southern part of Piedmont, condensed around Alba, Asti, and Alessandria. The region is most easily defined by five major zones: Canavese, Colline Novaresi, Coste della Sesia, Langhe, and Monferrato. In Piedmont, there are 42 DOCs and 17 DOCGs.
Piedmont's 17 DOCGs are Acqui, Alta Langa, Asti, Barbaresco, Barbera d'Asti, Barbera del Monferrato Superiore, Barolo, Dogliani, Dolcetto di Diano d'Alba, Erbaluce di Caluso, Gattinara, Gavi, Ghemme, Nizza, Ovada, Roero, and Castagnole Monferrato.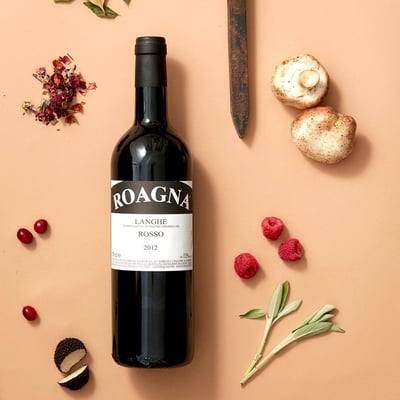 Grape Varieties
Most of Piedmont's grapes are planted on steep hillsides, at altitudes ranging up to 1,150 feet above sea level. Although Nebbiolo is the region's claim to fame, Barbera is actually the most widely planted grape variety in all of Piedmont, creating quaffable, easy-drinking wines to sip now. Dolcetto is also a major player in the Alba area, and to the north, red varieties such as Vespolina, Freisa, and Grignolino are popular. For white wine, Piedmont is best known for its Arneis, coming from Roero, Cortese, which creates the famed wines of Gavi, and of course, Moscato d'Asti, responsible for the frothy, sweet dessert wines of the region.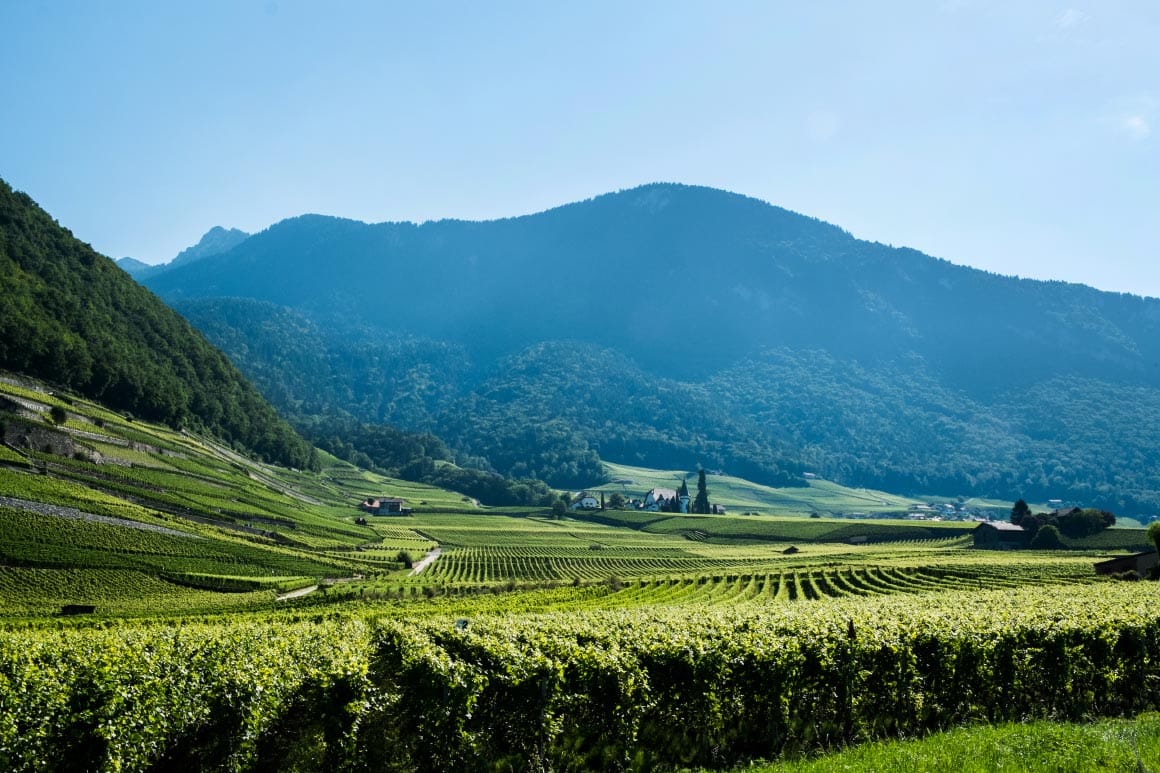 Terroir
Piedmont sits at the foot of the Alps, creating a border with France and Switzerland. The region is also bordered by the Apennines to the south, making the region extremely mountain influenced. The Po River also greatly influences the region. Piedmont's numerous valleys and mountains create the region's notable fog (called nebbia, in Italian), which is where its regionally famous grape variety gets its name. Piedmont experiences a continental climate, as well as a lower average rainfall, due to the rain shadow effect from the Alps.
Notable Wines + Regions
The 'king' of Piedmont wines. Crafted from Nebbiolo, these powerful, age-worthy wines are built to stand the test of time, known for their flavors of rose petal, tar, and leather.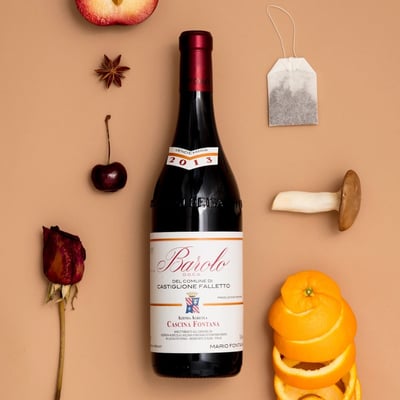 The 'queen' of Piedmont; also crafted from varietal Nebbiolo, these expressions tend to be more floral and delicate than the wines of Barolo. Both Barolo and Barbaresco are found within the Langhe region. Despite their fame, both appellations combined make up only 3% of Piedmont's wine production!
Located in the northeastern corner of Cuneo, Roero's abundant hills are best known for their Nebbiolo and Arneis production, generally meant to be consumed in their youth.
Known for their namesake wines, produced from the Cortese grape. The wines tend to be dry and delicate, with abundant floral, citrus, and bitter almond notes.
Although not a defined DOCG, Alto Piemonte comprises an array of appellations, including Gattinara, Ghemme, and many more. Alto Piemonte is known for its alpine influenced reds, produced from Nebbiolo, Vespolina, Croatina, and an array of other indigenous varieties. Wines tend to be much more mountain-influenced and bright, with tart red fruit and herbal flavors.
***
Notable appellations, mountain-influenced microclimates, and complex, layered bottles that withstand the test of time make Piedmont one of Italy's most significant wine producing regions, as well as one of our go-tos. Discover the terroir-driven wines of this impeccable Italian region today!