Only the Best for Sipping & Sharing
There's no time of year more stressful than the holidays. Between parties, traveling, and seemingly endless sessions in the kitchen, it's almost impossible to imagine adding one more demanding task to your plate: enter holiday shopping. Here at Verve Wine, we've done the hard work for you. Forget the crowds and long lines-- we've got something for every personality type on your list, all conveniently located in on place. Check out our curated selection of wine-focused gifts for every loved one on your list, (yes, even that fussy family member!) 
For the One Who Celebrates the Little Things - Champagne 
Nothing screams 'holiday spirit' like a bottle of bubbles-- and when it comes to sparkling wine, Champagne reigns king. Located in northeastern France, the region's extreme temperatures and signature chalky soils lead to some of the most sought-after sparkles on the market. Here at Verve Wine, we believe that Champagne is made for year-round consumption, not just holiday sipping. Whether popping on a weeknight or sipping beside snacks at brunch, we really can't think of a moment that doesn't call for a bottle of Champs. For a pleasant present that pops, look no further than these bottles of festive fizz.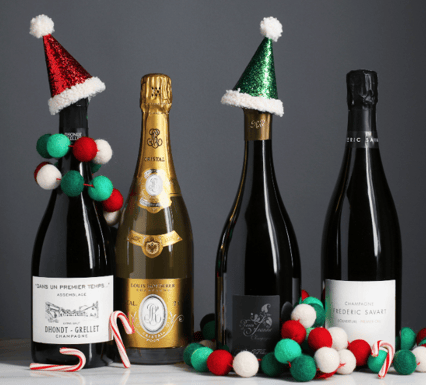 📸: Verve Wine
For the Conscious Consumer - Wine Empowered Gift Pack  
Looking for the gift that keeps on giving? We've got just the present for you. We've joined forces with Wine Empowered, a non-profit educational organization that provides tuition-free wine classes to women and minorities in the hospitality industry, to create this delicious and socially conscious gift. With this bundle, you'll receive two bottles of wine made by fiercely talented women (Foradori Vigneti delle Dolomiti Teroldego & A Tribute to Grace Grenache) and a Wine Empowered tote, with 30% of your purchase donated towards Wine Empowered's cause. With this gift, not only will you sip supportively, but you'll also help fund a seriously important cause. Now that's what we call holiday spirit!
For the Romantic - Burgundy 
For cream of the crop sharing, look no further than a world-class bottle of Burgundy. Wine lovers of all ages and palate preferences unanimously agree that Burgundy is the holy grail of wine regions, and it's no surprise why. The region is regarded for its prestigious crus, countless lieux-dits, and insane ability to reflect terroir. In the world of Pinot Noir and Chardonnay, Burgundy is basically mecca. For francophiles, traditionalists, and lovers of all things terroir, gifting Burgundy is a no-brainer. 
For Those Who Enjoy the Long Way Home - Barolo  
Not sure what to get the foodie, Italian wine lover, or finicky drinker in your life? Barolo might be just what you're looking for. Considered the crown jewel of Piedmont, Barolo is home to some of the most sophisticated bottles of red on the market. Produced exclusively from the Nebbiolo grape, Barolo wines are regarded for their high-acid, gritty tannins, and crazy ability to age in the cellar, plus, they're extremely versatile on the table. Whether laying down for the long-haul or popping with pasta for Sunday Supper, Barolo covers all of your holiday gift-giving bases.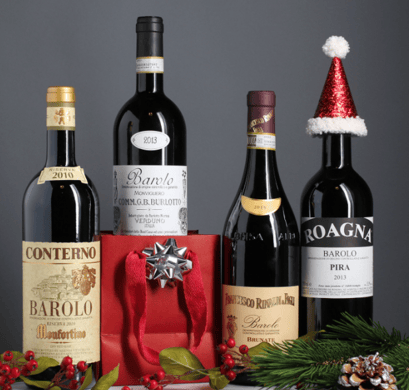 📸: Verve Wine
For Everyone - The Universal Wine Glass 
Everyone needs a solid set of stemware. That's why the Zalto Universal Glass makes the perfect gift for everyone on your list. Regardless of your recipient's personality, preferred region, or favorite style of wine, one thing's for sure: their next pour is going to shine when sipped from a Zalto. The glasses' mouth-blown bowls and paper-thin stems bring out the best that a glass of wine has to offer, elevating everyday drinking sessions from casual to luxury in no time. For a universally crowd-pleasing gift, a pair of Zaltos is the answer.
From our Verve Family to yours, we wish you a joyful holiday season!
---