To all of the women working in the wine and hospitality business: you inspire us every day. We know what you're up against and it certainly isn't easy. Yet through it all, you continue to manage your roles with style, grace, and relentlessness. Simply put, you are unstoppable, and our industry wouldn't be the same without you. In honor of International Women's Day, we're highlighting some of the hardest working females in the food and wine game, most of whom we are lucky enough to call our friends. Ladies, this one's for you. 
Tomoko Kuriyama
Tomoko Kuriyama is hands-down one of Burgundy's most exciting winemakers and the proof is in the juice. Originally from Japan, Kuriyama discovered her passion for food and wine at a young age. After studying oenology in Germany and working under some of of the country's best winemakers (including Paul Fürst and Peter Jakob Kühn), as well a stint chez Simone Bize, Kuriyama officially moved to Burgundy in 2011 and launched Chantereves with her husband Guillaume Bott. Today, the duo is making some of Burgundy's most exciting micro-negoce cuvées at accessible price points. Tomoko, we can't wait to see what you do next! 
Pascaline Lepeltier
Pascaline Lepeltier is a force to be reckoned with. Master Sommelier, Meilleure Ouvrier de France, profound winemaker… is there anything she cannot do? Over the last few years, Lepeltier has built one of New York City's most versatile and exciting wine lists at Racines (#CheninCheninChenin), co-authored a book with renowned writer Alice Feiring, and co-founded a New York based pét-nat project with winemaker Nathan Kendall. Her hard work, dedication, and passion are evident in every project that she touches. Pascaline, we are so proud to call you a friend of Verve Wine and we look up to you more than you know. 
Rita Jammet 
Rita Jammet is the life of any party. After receiving a degree in Economics and Marketing at the University of Geneva, Jammet took a job at her father's international trade company and eventually moved to New York to open La Caravelle restaurant alongside her husband, which received a prestigious James Beard nomination. Upon closing the restaurant, Jammet founded her Champagne company (also named La Caravelle) and continues to empower women across the wine industry day after day. Her attention to detail, determination, and most importantly, her kindness towards every person she meets, are qualities that you don't find every day, especially in the world of food and wine. Rita, we adore you.
Sarah Thomas
Sarah Thomas unites her love for food, hospitality, and writing in one of the most admirable ways possible: she shares it with children. After studying English Renaissance Literature and Medicine, Thomas was seduced by the world of wine and met Aldo Sohm by means of a 'serendipitous accident,' which ultimately landed her a sommelier gig in NYC. After years spent working the floor, Thomas put her head down and worked tirelessly to create Kalamata's Kitchen, an uplifting children's brand that encourages food connectivity and creativity amongst families. Sarah, your patience and passion for building up the next generation is beyond admirable. We're rooting for you!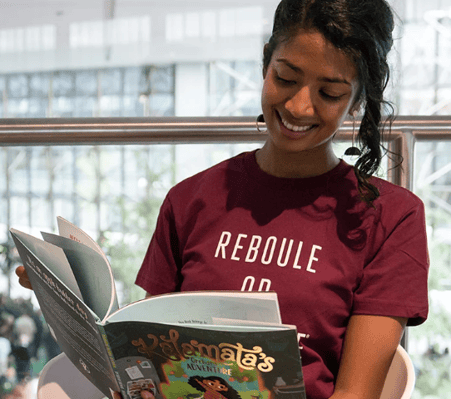 📸 : Verve Wine
Jaimee Motley
Winemaker Jaimee Motley is shaking up California's winemaking scene like no other. After years spent working the floor at Locanda and RN74, Motley traveled the globe to study vineyards and viticulture, and eventually accepted an assistant winemaker position at Wind Gap/Pax Wine Cellars. As of just a few years back, Motley officially ventured out on her own to create her namesake wine brand, which focuses on traditional Loire & Savoie varieties in California's North Coast. Jaimee, your wines have quickly become some of our top go-to picks from our California section and we can't wait to see which vineyard sites catch your eye next! 
Lykke Li, Yola Jimenez & Gina Correll 
This trio of ladies is crushing the game in Oaxaca. Founded by Jimenez's progressive grandfather back in 1971, YOLA Mezcal has been a leading pioneer for women in Mexico for nearly fifty years. What started as a passion project for friends and family morphed into a full-time business, and today, the distillery is headed by this trio of unstoppable ladies. YOLA is making waves across the patriarchal society of Oaxaca, championing the ability and success of strong females while also providing a safe work environment and steady income to local women. YOLA Mezcal is handcrafted and uses the region's 300 year old traditional techniques, as well as the original recipe passed down by Jimenez's grandfather. Ladies, rock on. 
Victoria James
Our dear friend Victoria James' tenacious work ethic has motivated us for years. After holding down rigorous positions at a handful of New York's busiest restaurants, James went on to become partner and beverage director at Cote, which received a Michelin star last year. In addition to her impressive floor resumé, James has also penned a handful of influential articles and books, her most recent of which (Wine Girl) bravely recounts the trials and tribulations she's endured as a woman in the wine industry. And her work doesn't stop there. James is also one of the co-founders of Wine Empowered, a non-profit organization that works to provide tuition-free wine education to minorities and women across the country. Victoria, you are nothing short of amazing and the respect we have for you is limitless. We'll always be in your corner.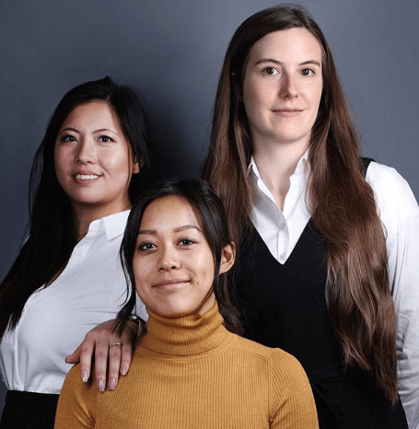 📸 : Verve Wine
Arianna Occhipinti 
In our eyes, Arianna Occhipinti is the queen of Sicily. She is the owner, winemaker, and viticulturist at her namesake estate, which she founded back in 2004. With 25 hectares to her name, Occhipinti works exclusively with estate grown fruit, all of which she farms biodynamically. Occhipinti is passionate for Sicily and its indigenous varieties, which she started working with at the young age of 16. (Her uncle Giusto Occhipinti is the founder of COS, one of Sicily's most renowned wineries.) Arianna, we applaud your commitment to honest farming and minimalist winemaking. Please keep doing what you do so that we can keep reaping (and drinking!) the benefits.
Jane Lopes
Jane Lopes is one of the fiercest sommeliers we know. After studying Renaissance literature, Lopes abandoned her dreams of academia and pursued a career in wine. Stints in Chicago and Nashville ultimately led her to New York, where she worked the floor at Eleven Madison Park. In 2017, Jane moved to Australia to oversee the beverage program at Attica, where she still crushes the floor today. In 2018, Jane became one of only 34 women worldwide to pass the rigorous Master Sommelier exam (and has since lived through one of the industry's most infamous scandals surrounding it). Yet through it all, Lopes carries herself with confidence, poise, and eloquence. Jane, we love you, we adore your new book, and we've got your back no matter where you are in the world.
Ariel Arce 
There's nothing that Ariel Arce cannot do. A native New Yorker, Arce really fell in love with wine while working under Max McCalman, founder of the city's renowned fromagerie, Artisanal. Since then, Arce has gone on to open four of our favorite spots to hangout (and sip wine at) in the city: Air's Champagne Parlor, Tokyo Record Bar, Niche Niche, and Special Club. Ariel, your venues rock, your taste is impeccable, and simply put, you're a badass. Thanks for creating such incredible places for us to imbibe downtown. We're beyond pumped to be in your circle.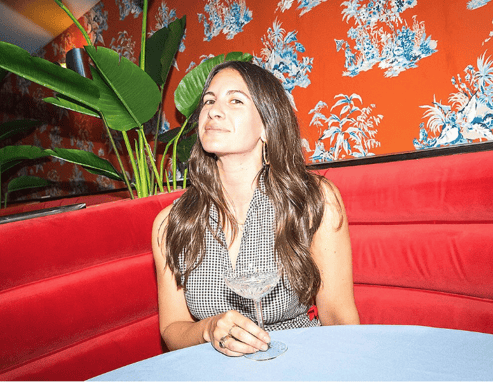 📸 : Courtesy of Ariel Arce
Chisa Bize
No one inspires to push through like Chisa Bize. After her husband's tragic passing back in 2013, Chisa immediately stepped up to the plate to carry on her husband's legacy at their Burgundy based winery. Gutsy, focused, and hard-working, Bize continues to put out consistently delicious wines that we adore, and that we're more than sure that Patrick would be proud of. Chisa, your strength is unmatchable and your winemaking style is breathtaking. Thank you for all that you do and for continuing to share your fortitude with the industry.