What to Drink When the Heat Is On
Whether East Coast, West Coast, or anywhere in between, come mid-August, the late summer heat is at its peak. The sun is hot, the AC is turned on, and everyone is out soaking up those last few weeks of powerful summer sun. However, basking in the heat requires something seriously thirst-quenching to balance out the bake. This week, we're sharing our top picks for what to drink when the heat is on, perfect for sipping through the last weeks of summer. Whether crisp whites, refreshing rosés, or chillable reds are more your style, look no further than this deliciously mouthwatering selection of bottles. 
Thirst-Quenching Whites
Lieu Dit Melon de Bourgogne Santa Maria Valley 2017
Founded by longtime friends Eric Railsback and Justin Willett, Lieu Dit highlights the unique microclimates and soils of Santa Barbara, focusing on grape varieties of the Loire Valley. The 2017 Melon de Bourgogne is bracing and bright, perfect for sipping alongside oysters (as the label evidently conveys!) As we at Verve Wine like to say, lieudicious, nutritious, delicious!
Laporte Sancerre 'Le Rochoy' 2017 
Domaine Laporte was founded in 1850 by the Laporte and Bourgeois families, two prominent names in Sancerre. Now headed by Henri Bourgeouis' two grandsons, Domaine Laporte organically farms nearly 30 hectares of vines across some of the region's best growing sites. Fruit for 'Le Rochoy' comes from mineral-rich silex soils, creating a citrus-driven wine loaded with flavors of grapefruit, lemon zest, and flint. Sancerre and summer days-- have you ever heard of a better pairing? We think not.  
Sandhi Chardonnay Santa Barbara County 2016
Founded in 2010 by Rajat Parr andSashi Moorman, this small production California based winery highlights the connection between man, earth, and the vine. Fruit for their entry-level Chardonnay comes from vineyards in Sta. Rita Hills, Santa Maria, and Santa Ynez, with a median vine age of 30+ years. Notes of yellow stone fruit and nuts are balanced by lemon-driven acidity. Not only is the wine a steal for the price, but it's also perfect for pairing alongside summer picnic favorites. 
Domaine Moreau-Naudet Chablis 1er Cru 'Vaillons' 2016 
Stéphane Moreau's vision is continued on by his assistant winemaker and wife Virginie, who produce lifted, Dauvissat-style wines amongst the new generation of Chablis producers. Extensive sur-lie aging and healthy fruit create vivacious wines full of saline-tinged harmony. The 2016 1er Cru 'Vaillons' is zesty and refreshing, showing flavors of crunchy stone fruit, tart citrus, flint, and wet rocks. This iInsanely drinkable will only get better with time, though we encourage popping now and savoring with summer raw bar favorites.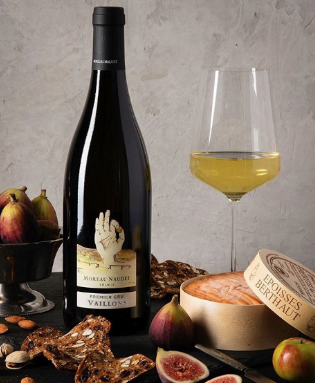 📸: Verve Wine
Refreshing Rosés
Monte Rio White Zinfandel Suisun Valley 2018
Founded by Patrick Cappiello and Pax Mahle, Monte Rio Cellars sheds light on the unique grape varieties, winemaking styles, and growing sites of California's North Coast. Vinified bone dry, this thirst-quenching bottle shows flavors of tart cherries and strawberry jam. This ain't your grandma's White Zinfandel! Simply slap a chill on the bottle and get to #PorchPounding.
Triennes IGP Mediterranee Rose 2018 
Founded by two of Burgundy's biggest names, Jeremy Seysses (Dujac) and Aubert de Villaine (DRC), this Provence based project is comprised of 46 hectares in the south of France. Fruit for their rosé is harvested at night, pressed after a few hours of skin contact, and vinified dry. The final wine shows notes of strawberries, red fruit, white flowers, and hints of vanilla. Perfect for late-summer sipping!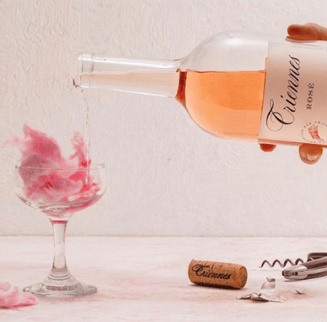 📸: Verve Wine
Sous-Marine Rose 'La Seiche Rose' Santa Barbara County 2018
A Verve Wine exclusive! Fruit for this thirst-quenching Grenache-based wine comes from Camp 4 vineyard in the Santa Ynez Valley, where warmer climates and clay-loam soils help produce ripe, healthy clusters. Fermentation begins naturally and vinification/aging are done in old barrels. The final wine is fruit-forward and bright, showing flavors of juicy raspberry, cherry, and cranberry, marked by zesty acidity and a lingering finish. Serve at summer happy hours with fresh soft cheeses.
Chillable/BBQ-Friendly Reds
Presqu'ile Pinot Noir Santa Barbara County 2017 
Located in the heart of the Santa Maria Valley, Presqu'ile Winery produces cool-climate wines from a variety of sustainably certified vineyard plots that cover nearly 30 hectares across Santa Barbara County. Their SBC Pinot Noir oozes with flavors of red fruit and earth, showing notes of juicy cherry, ripe raspberries, dried citrus, and spice. The wine's well-integrated tannins pair perfectly with game, sautéed mushrooms, or burgers on the grill!
Nervi is the oldest continuously operating winery in the entire appellation of Gattinara. The estate is comprised of 28.5 hectares, which are spread across some of the region's top crus. Founded in 1906, the winery was finally purchased last year by Robert Conterno, who brought renovations and advancements to the winery's three single-vineyard cuvées. Their Gattinara ferments in a combination of steel and oak, followed by 30 months of oak aging. Notes of savory red berries & ash dominate this rustic cuvée. Serve with a slight chill at your next backyard barbecue!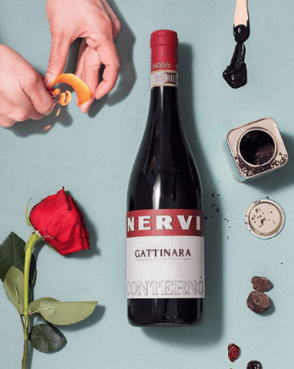 📸: Verve Wine
Domaine Chave Saint-Joseph 2016
In the world of Northern Rhône greatness, Chave is the authority. Known for their balance, consistency, and insane ageability, Chave wines are a benchmark for Syrah worldwide. The 2016 Saint-Joseph is dark fruited and floral, marked by a chewy texture and smoky undertones. The wine is mineral-laced and dense with an energetic finish. An absolute steal for the price! Bring this bottle to your next late-summer get-together and instantly become everyone's favorite party guest.
When it comes to varietal Syrah, Jean-Louis Chave's Hermitage is the cream of the crop. The wine is vinified in both stainless steel/open topped casks and undergoes multiple daily punch downs. After one and a half years, the separate parcel wines are blended to create the final cuvée, which combines seven unique terroirs. The 2014 is vibrant and bright, full of smoky red fruit flavors and floral undertones. The wine's structured backbone leads to a weighty yet fresh finish. Collectors, lay this one down for a few more summers-- that is, if you can wait that long.
Crushable Canned Wines
VINNY 'New York Bubbly Wine' 4-Pack 
VIN (wine) + NY (New York) = Vinny, your must-have summer beverage. VINNY is the latest project from NoMad Wine Director Thomas Pastuszak, the face behind Empire Estate and Terrassen wines. Fruit for this canned dry Riesling and Gruner Veltliner blend comes from Seneca and Cayuga Lakes, showing just how fun drinking NY state wine can be. Crisp & refreshing-- perfect for all of your outdoor summer drinking needs. Pack for the park and conveniently sip on the go!
RAMONA 'Ruby Grapefruit' 4-Pack
Founded by our friend Jordan Salcito, this lightly sparkling organic Sicilian wine comes mixed with natural grapefruit flavors, creating the perfect summer wine cooler for sipping on sunny days. The wine doesn't need a glass, a bottle opener, or an occasion to drink it. It's wine, but cooler-- see what we did there?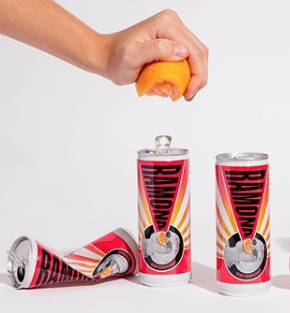 📸: Verve Wine
Lovers of all things lemon, this one's for you. This newly released flavor of Ramona shows thirst-quenching notes of Meyer lemon and citrus fruit, marked by tart acidity and a lingering finish. Perfect for poolside sipping on sunny weekend afternoons.