Six Tips for Approaching Burgundy Like a Pro
Breaking down the beast that is Burgundy can be an extremely daunting task, even for the most seasoned of wine professionals. The region's hundreds of appellations, countless producers, and slew of different designations create the perfect storm for attempting to understand what's going on inside of any given bottle. Purchasing Burgundy, especially bottles with a hefty price tag, can undoubtedly be a difficult feat. That's where we come in! This week, we're bringing you six solid tips for approaching Burgundy like a pro. Simply follow our guide below and become a more confident Burgundy enthusiast in no time!
Understand the Basics
One cannot understand Burgundy's intricacies without nailing down the basics first. Burgundy lies from Auxerre (in the north) to Macon (in the south) and is best-known for its dry, still bottlings of Chardonnay and Pinot Noir. Small amounts of Aligoté and Gamay are also cultivated, though in extremely minimal quantities. Burgundy has more designated AOCs than any other region in France and is credited with being one of the most (if not the most) 'terroir-reflective' region in the world. 
Regionally, Burgundy is broken down into five major zones : Chablis, Côte de Nuits, Côte de Beaune, Côte Chalonnaise, and Mâcon. (The inclusion of Beaujolais as a sixth zone of Burgundy is a highly debated topic.) Chablis is best-known for its crisp and flinty white wines produced from the Chardonnay grape, while the Côte de Nuits's claim to fame is Pinot Noir. Both varieties are cultivated in the Côte de Beaune, though the area is best-known for its richer and rounder bottlings of Chardonnay. The Côte Chalonnaise produces a mixture of both Chardonnay and Pinot Noir, while Mâcon is regarded for its affordable white wine production. Each of these regions is comprised of numerous tiny villages that lay scattered across a variety of flat and hillside vineyards. 
Burgundy's overall climate is continental, marked by chilly winters and hot summers. The weather conditions within the region (rain, hail, and frost) are relatively unpredictable and pose major threats to the vineyards, especially around the time of harvest. Because of these erratic conditions, vintages in Burgundy are extremely varied.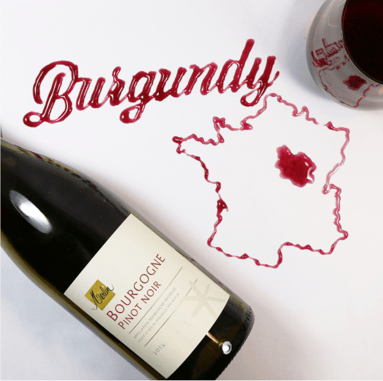 📸: Verve Wine
Know Your Classifications
Burgundy's 150+ appellations are classified into four major categories : Bourgogne, Village, Premier Cru, and Grand Cru. Unlike Bordeaux where classifications are influenced by producer, in Burgundy, place of origin is the number one defining trait. 
Grand Cru wines come from Burgundy's best vineyard sites and will generally cost you a hefty sum. Only 2% of the region's wine is produced at this highly prestigious level. There are currently 33 Grand Cru appellations in Burgundy. 
Premier Cru wines are also extremely prestigious. These bottles make up 12% of the region's production and are equally known for their age-worthy potential. Premier Cru wines are generally labeled with the name of the wine's village of origin, followed by '1er Cru.' 
Fruit for village level wines comes from various vineyard sites within classified villages. Village wines make up about ⅓ of Burgundy's annual production and are generally meant to be consumed relatively young.
Bourgogne Rouge and Bourgogne Blanc are the entry-level appellations for wines produced in the region. Despite Burgundy's already complicated classification system, these four designations don't even begin to cover the few hundred lieux-dits (single-vineyards) that exist amongst these larger appellations. 
Familiarize Yourself with Lesser-Known Producers
In terms of finding value within Burgundy, seeking out lesser-known producers is key. While this rings true across most of viticulture's big regions, finding the underrated is definitely useful within Burgundy. Another excellent tip is to seek out bottles from lesser-known appellations, particularly within the Côte Chalonnaise and Mâcon. To read more on some of our favorite underrated Burgundian producers, click here.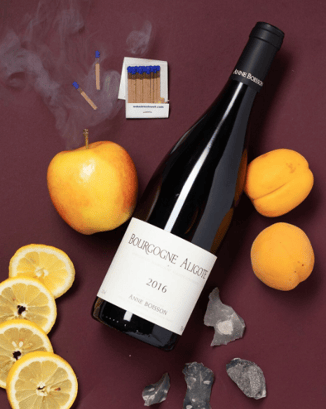 📸: Verve Wine
Buy With the Future in Mind 
Although we believe in drinking what you like when you like, some bottles do undoubtedly get better with age-- and knowing which ones to lay down is crucial. Keeping the Grand Cru and 1er Cru tip in mind is a solid start, and vintages do play a role, too. Most importantly, the conditions in which you age your wine are the most effective ways to ensure it lives its best life. For everything you need to know about aging wine, follow our guide here. 
Vintages Matter, but Producers Are More Important
As mentioned above, vintages within Burgundy can be extremely variable. However, a great producer will continue to put out solid wine year in and year out, regardless of what Mother Nature brings to him/her. Here at Verve Wine, we are firmly believe that vintages do indeed play a role and are super important, however, finding great producers that you love is much more imperative. 
Bonus Tip: Follow the Side Hustle!
Everyone's got a side hustle, even viticulture's most prominent winemakers. Looking beyond Burgundy can bring some seriously solid values into your life, especially if you know where to look. Did you know that Jean-Marc Roulot works in collaboration with Piero Incisa della Rochetta to craft the wines of Chacra, which are some of the most exciting bottles to come out of Argentina? Or that Guillaume d'Angerville is the face beyond the Jura's Domaine du Pelican wines? Or that Aubert de Villaine of the world-renowned Domaine de la Romanée-Conti opened his own namesake winery just 30 miles south in the Côte Chalonnaise? These top-quality wines are all produced at the hands of some of Burgundy's best names and will usually run you a fraction of the cost without any sacrifice on quality. When it comes to finding viticulture's best deals, keeping up with the side hustle is a great way to ensure you get the most for your money.