Producer Spotlight: Domaine Roulot
We're bringing you in deeper and sharing some of the wines that not only tickle our taste buds, but also come from some of the best people making wine around the globe. From icons to inspirations, these are the wines we take special pride in carrying here at Verve Wine. This week, we're honing in on one of the most prestigious names in the entire Cote d'Or: Domaine Roulot. 
Few names evoke a reaction like that of Roulot and it's not hard to understand why. Since its founding in 1930, Domaine Roulot has consistently put out some of the best (if not the best) wines in all of Meursault. Few winemakers have mastered the purity and intensity that Guy and Jean-Marc have. As time goes on, Roulot continues to set the benchmark for top-notch 'White Burg.'
Although Guy was already working with a handful of vineyards, the Roulot story really began when he met and married Geneviève Coche. This union added a handful of top-quality parcels to his small but fierce holdings. He began to vinify these plots separately, and in doing so, mastered the art of lieu-dit farming. Guy unexpectedly passed away in 1982, leaving the estate's future in question. At the time, his son Jean-Marc was pursuing acting in Paris, so a few random winemakers aided in the transition. Seven years later, Jean-Marc returned to the family estate, ready to take over the game-changing work that his father had begun. 
Although Guy had built a significant reputation for the domaine worldwide, Jean-Marc's meticulous attention to detail only added to it. He continued to pioneer the mastery of single-vineyard bottlings within Meursault, creating a bright and balanced house style that stands out amongst bolder regional expressions. Roulot's wines not only show a striking balance and restrain, but they also truly reflect the place from which they come. 
All of Jean-Marc's holdings in Meursault are situated on the south slope of the village. The biggest difference amongst the village level wines and 1er cru bottlings is site exposure. 'Tillets' is the most elevated vineyard among the bunch, seconded by 'Vireuils.' The racy acidity and mineral-driven aspect of these wines is undeniable. Further north, yet seated at lower elevations, is 'Luchets,' a well-known vineyard that produces round wines of richness and length. 'Narvaux' sits just next to 'Tillets' and its fruit is known for its thirst-quenching acidity. The two village sites of 'Meix Chavaux' and 'Clos de Mon Plaisir' are known for their power and opulence. Mid-slope vineyards include 'Bouchères' and Porusot,' both of which are rooted in shallow, stony soils and lead to complex, medium-bodied wines. Then, there are 'Charmes' and 'Perrières,' situated on the Puligny border. 'Charmes' comes from 70-year-old vines and 'Perrières' is the domaine's grand cru, known for its length, balance, and vibrant acidity.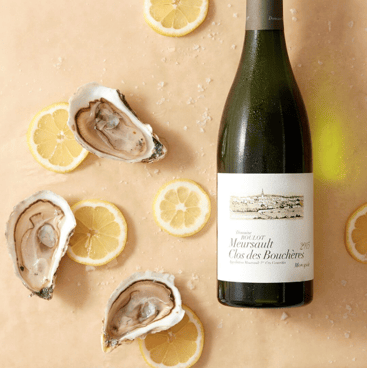 📸: Verve Wine
Low yields, old vines, and organic farming are all key at Domaine Roulot. Couple that with Jean-Marc's meticulously detailed winemaking style and you've got yourself the perfect storm for creating benchmark bottles that undoubtedly stand the test of time. All fruit is gently pressed, vinified with native yeasts, and aged on lees in barrel for 12 months, followed by six months in tank. New oak usage ranges anywhere from 10% to 30% depending on the cuvée and vintage. Although lees stirring is a rather common practice within Meursault, Jean-Marc generally steers away from it, believing that it creates heaviness and takes away from a wine's purity. Roulot's Aligoté and Monthelie Blanc are also not to be dismissed, as well as his very small production of Bourgogne Rouge.
All of this to say, there's a reason why the classics remain the classics. Through it all, Jean-Marc remains a humble and uncomplicated man who simply seeks to produce the best wines he possibly can. These wines have been long been industry (and cellar) staples and we don't foresee that changing anytime soon. Chardonnay lovers, Burgundy aficionados, and serious collectors, these bottles are for you.