Discover Tuscany - Italy's Most Famous Wine Region
For many, falling into the world of Italian wine begins with Tuscany. Considered a gateway drug for consumers worldwide, the region is a common starting point for a lifelong journey through European viticulture-- and it's not hard to figure out why. The region's rolling emerald hills, numerous notable appellations, and various styles of wine make Tuscany both accessible and addictive to any lover of the grape. From crisp whites, to full-bodied reds, to sweet dessert wines, Tuscany's got a bottle for everyone.  
A Bit of Tuscan History
Viticulture in Tuscany dates back to the 8th century BC, when the Etruscans settled within the region. From the times of the Roman empire through the Middle Ages, monks were the main producers of wine, though a rise in aristocracy made sharecropping more prevalent. Monks continued to work the land of the rich for the price of half the crop, while the rest of the grapes were used for wine production, which later, was sold to merchants in Florence. Slowly but surely, names such as 'Vino Nobile di Montepulciano,' 'Vernaccia di San Gimignano,' and 'Chianti' began to rise to the scene. Today, Tuscany remains one of Italy's most well-known regions, known for its complex, age-worthy bottles.
As with the rest of Italy, the wines of Tuscany are classified under a certified appellation system, similar to the AOC system of France.
DOCG (Denominazione di Origine Controllata e Garantita) - the highest appellation grade
DOC (Denominazione di Origine Controllata)- the second highest appellation grade
IGT (Indicazione Geografica Tipica) - the third appellation grade
Tuscany is the third largest producer of DOC/DOCG wines within Italy, with 11 DOCGs and 33 DOCs, preceded only by Piedmont and the Veneto. Tuscany is also Italy's third most planted wine region, just behind Sicily and Puglia.
Grape Varieties
Over 80% of the wine produced in Tuscany is red, most of which is dominated by the Sangiovese grape. Sangiovese, called Prugnolo Gentile in the local dialect, is the backbone to the wines of Chianti, Vino Nobile di Montepulciano, and Rosso di Montalcino, as well as the sole variety within the famed wines of Brunello di Montalcino. Other local varieties, such as Canaiolo Nero and Mammolo can be found in the blends of the former wines.
International varieties, though less common, are on the rise in Tuscany, thanks to the category growth of Super Tuscans. These wines are generally crafted from Sangiovese, Cabernet Sauvignon, Syrah, and/or Merlot.
White wines, albeit, in smaller quantities, are produced from Trebbiano (the most widely planted white variety), Malvasia, Vernaccia, and Vermentino. Sweet dessert wines, known as Vin Santo, are produced in both red and white styles.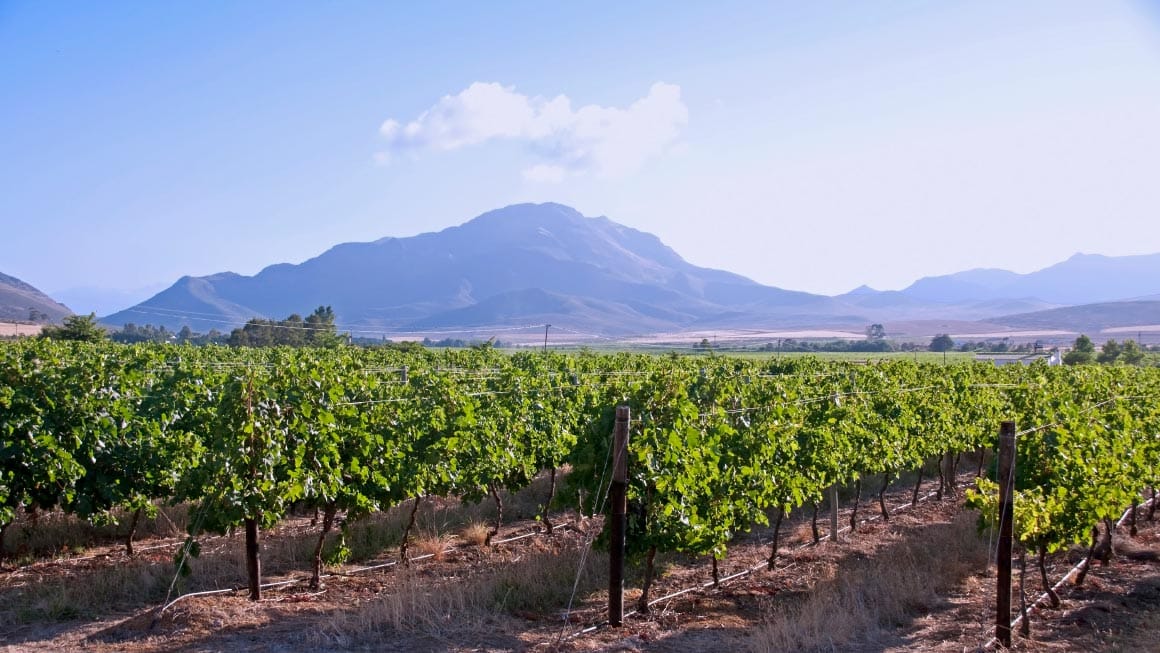 Terroir
Tuscany is Italy's fifth largest region, characterized by rolling green hills, seaside coasts, and abundantly high elevations. The region is bordered by Liguria, Emilia-Romagna, Umbria, and Lazio, with the Tyrrhenian Sea to its west, which provides part of the region with a warm, mediterranean climate. Nearly 70% of the region is characterized by hills, which in turn, provide optimal conditions for grape growing, thanks to the presence of direct sunlight and dramatic diurnal temperature swings. Tuscan soils are generally poor, giving way to low yields and higher quality fruit.
Notable Wines + Regions
Perhaps Tuscany's most famous (and largest) appellation, Chianti is home to minimal whites, abundant reds, and a significant amount of Vin Santo. The region produces over 8 million cases of wine per year! Chianti alone has 2 DOCGs within its larger appellation; reds are produced from at least 70% Sangiovese (80% for DOCG status). Because of the looser laws under the general appellation, producer variation is extremely diverse. Wines from Chianti tend to be medium-bodied and fruit-forward, with notes of red cherry and tomato.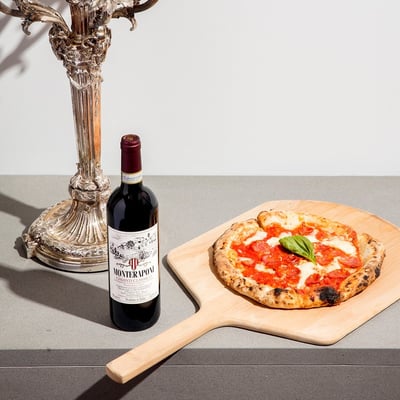 Tuscany's most prestigious wine, crafted from 100% Sangiovese, aged at least four years prior to release, with an additional year required for riserva. Montalcino's climate is warmer than that of Chianti, with most vineyards located on rolling hillsides. Wines tend to be full-bodied and show great balance, with structured backbone and gritty tannins.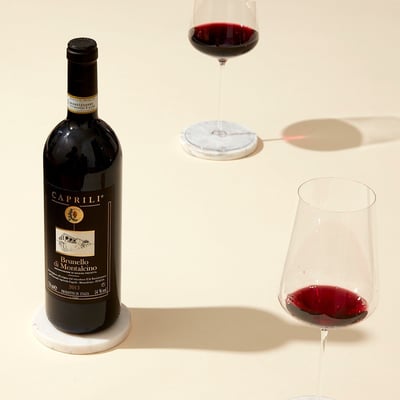 Often referred to as 'Baby Brunello,' these wines are generally produced from the same grapes and vineyards as Brunello di Montalcino, though are released sooner and aged less, giving way to lighter, more easy-drinking wines (in their youth.)
Vino Nobile di Montepulciano
Not to be confused with Montepulciano d'Abruzzo! Vino Nobile di Montepulciano is crafted from the Sangiovese grape (at least 80% of the wine); the region received DOCG status in 1980. This 'noble wine' was the choice of Tuscan nobility during the 1600s. Wines must age two years prior to release, with an additional year for riserva.
Carmignano
Known for bold, Sangiovese-Cabernet blends. Carmignano was the first Tuscan region allowed by the DOC to include Cabernet Sauvignon/Cabernet Franc in their wines.
'Super Tuscans'
Powerhouse reds produced in Bolgheri from Sangiovese and/or Bordeaux varieties, including Cabernet Sauvignon and Merlot, with Syrah sometimes included. Sassicaia is credited as the first Super Tuscan, produced at Tenuta San Guido in the 1940s, released commercially (the 1968 vintage) in 1971. Shortly after, in 1978, Tignanello followed, a blend of Sangiovese and Cabernet Sauvignon, produced by Piero Antinori.
Vernaccia di San Gimignano
First wine to receive DOC status (1966). Vernaccia di San Gimignano has been produced in Tuscany for over 700 years and is considered the region's signature white. Wines are dry, giving mineral-driven notes of earth, honey, and citrus fruit.
Vin Santo
Translated as 'holy wine,' these passito style dessert wines are produced in both red and white styles, the former of which generally made from Sangiovese, the latter, Trebbiano and Malvasia Bianca. Wines are aged in barrel for at least three years, though Riserva requires an additional year.
***
Noteworthy appellations, optimal growing conditions, and textured, age-worthy bottles make Tuscany one of our cellar-worthy favorites. From affordable, 'pop now' Chiantis, to long-lasting, treasured bottles of Brunello, stocking up on wines from Tuscany is definitely a must.
Check out: A Guide To Our Favorite Tuscany Producers