Finding Quality and Value in Burgundy
Home to world-class
Pinot Noir, Chardonnay, and perhaps even the concept of terroir - a sense of place in wine - there are more than a few reasons why Burgundy sits at the top of France's viticultural throne. Not all top-quality
Burgundy, however,
has to cost a fortune. Although many of Burgundy's bottles have skyrocketed in price, we are constantly scouring far and wide to source unbelievable quality Burgundy that won't require a second mortgage. We've rounded up six of our favorite Burgundian producers that we believe offer some of the best quality to price ratio in the entire region-- just don't blink, these new stars rise quickly and their prices will follow!  
The Boisson Family
The Boissons are undoubtedly some of the best 'quality to price ratio' producers in all of Burgundy. With familial roots in Meursault running back over 200 years, Pierre Boisson and his sister Anne vinify their own small range of cuvées within the same family cellars. These are the kinds of wines that beg to be kept secret, though we can't help but share their insane deliciousness with you. For seekers of still-under-the-radar and high quality Burgundy, these bottles are not to be missed.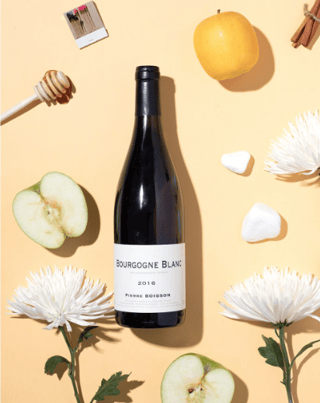 Domaine de Villaine
"What… is your quest?" "To seek the Holy Grail." Unlike Monty Python's farcical journey, we know exactly where to find the holy grail of wine: Domaine de la Romanee Conti. Few of us, however, will ever be able to afford the wines that come from that hallowed ground.   Fortunately, back in the 1970s, the estate's co-owner Aubert de Villaine created a tremendously tasty solution. Aubert headed south in Burgundy to Bouzeron, set up Domaine de Villaine, and has been making wine just as he does at DRC ever since. Snag a few bottles and continue your own grail quest confidently -  "Ask me the questions, bridgekeeper. I am not afraid."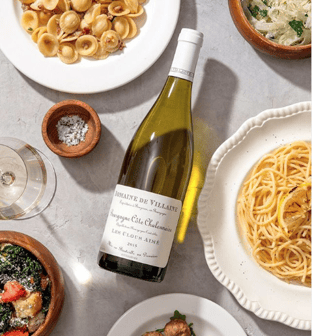 Domaine Bernard Moreau
Bernard Moreau's two sons Alex and Benoit now spearhead the winemaking at this eponymous estate. They continue to support their father's 'hands off' mentality in the cellar and create personality-driven wines loaded with flavor. We're particularly taken by the whites -- both from the bourgogne level and premier cru vineyards -- but reds are not to be missed here as well. Tremendous quality to be found for (usually) less than $100. 
La Combe Grisard
Only one bottle is produced by this secret project in the heart of Gevrey-Chambertin, vinified by one of the region's top winemakers. 'Champ Franc' is crafted from hand-harvested Pinot Noir, whole cluster ferments with native yeasts, and is aged in neutral oak. The final wine is silky and pure, marked by notes of dark berries, earth, and mushrooms. Dusty tannins and solid structure make this wine insanely food-friendly. One of the biggest bargains you can find in all of Burgundy.  
Fifth generation winemaker Cyril Audoin has taken the reigns of his family estate and is turning out solidly made and delicious wines that won't break your bank account. His father Charles was a visionary in Burgundy and one of the first to champion the quality to come out of the village of Marsannay, scooping up some of the best vineyard sites back in the 1970's.  
As prices for Red Burgundy continue to climb, we find that Marsannay consistently puts out some of the best QPR (quality-to-price ratios) in the region -- and wines from Audoin are a testament to that fact. 
Domaine Genot-Boulanger
'
Maximum work in the vineyards for minimum intervention in the cuverie' is the mentality at Génot-Boulanger, one of Burgundy's most honest and quality-driven producers. This fourth-generation estate is headed by Guillaume and Aude Lavollée, who took the 
reins at the winery just over ten years ago. Slowly but surely, the duo converted the estate's 22 hectares to organic farming, with some biodynamic principles implemented. It takes serious understanding of the land to bring out the best of Burgundy's growing sites, and the Lavollées do it across an impressive thirty appellations. When we say these two know Burgundy, we mean it.