Pinot Around the Globe, Explained
Who doesn't love a good bottle of Pinot Noir? Elegant, sophisticated, and terroir-reflective, Pinot Noir creates some of the most delicious and in-demand bottles on the market, loved by consumers and industry professionals alike. However, in the world of viticulture, not all Pinot Noir is created equal. Due to the grape's extreme terroir-driven nature, Pinot Noir is extremely reflective of the place from which it comes, meaning that worldwide expressions of the grape show a broad spectrum of flavor profiles.  
And Pinot Noir can be tricky, too. Although unofficially deemed the varietal sweetheart of sommeliers and retailers alike, for winemakers, Pinot Noir can actually be quite a pain to grow. This finicky variety demands highly specific growing conditions to maintain balance, as the fruit can become overripe quite quickly. In addition, Pinot Noir's ultra-thin skins make it very susceptible to rot and disease, making meticulous farming an absolute necessity. Though through it all, Pinot Noir reigns king in the world of fine wine-- and we can't get enough of it. From Old World to New World, we're breaking down five of our favorite (overarching) regions for Pinot Noir.
Pinot Noir is cultivated all over France, from Champagne to the Jura to the Loire Valley, and we truthfully love them all. However, no place in the world does Pinot Noir like Burgundy. Deemed the birthplace of the concept of terroir itself, Burgundy's many distinct vineyard plots and growing sites (lieux-dits), as well as 400 different soil types, are the reasons why producers from the same appellation can create wildly different wines. Most of Burgundy's Pinot Noir grows within the Côte d'Or, specifically the Côte de Nuits, where 90% of production comes from the grape. However, great under the radar expressions are being produced in the Côte Chalonnaise as well. Expect balanced, light to medium-bodied wines wines noted with flavors of red fruit and wet earth, characterized by low levels of tannins and relatively high acidity. Some of our favorite producers include Marquis d'Angerville, Domaine Bachelet-Monnot, Simon Bize, and many more.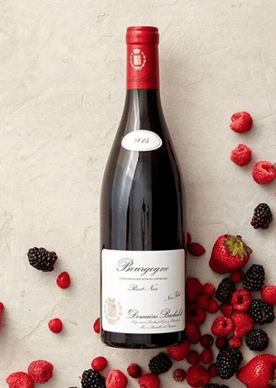 📸: Verve Wine
California
Lumping all California Pinot Noir into one category is almost impossible, as the grape expresses itself differently across the array of Golden State microclimates. However, it's important to understand that cultivating Pinot Noir in California can be a slippery slope. Due to the state's exceptional warmth and abundant sunshine, Pinot Noir can easily become overripe and jammy, leading to flabby, unbalanced wines. Here at Verve Wine, we tend to find that cooler-climate expressions of the grape do best, bringing just as much as to the table as some of our Old World favorites. We can't get enough of cool-climate Pinot from the North Coast (check out our friends Arnot-Roberts) and Santa Barbara County, particularly the bottles from Domaine de la Côte and Presqu'île Winery. Expect juicy, light to medium-bodied wines full of balance and ageworthy potential (that could easily be mistaken for some of France's best!)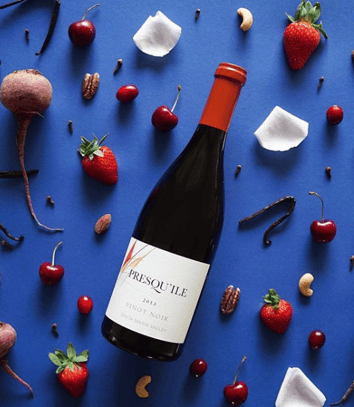 📸: Verve Wine
Although Pinot Noir has only been cultivated in Oregon for the last 70 years, the grape has certainly made a mark on this Pacific Northwestern state. Often compared to Burgundy because of its shared latitude (though ultimately wildly different), Pinot Noir from Oregon tends to achieve great balance and structure thanks to the state's overall cooler climate, morning fog, and proximity to moderating marine air. Pinot Noir from Oregon often shows notes of cranberry, tart cherry, and earth, loaded with mouthwatering acidity and well-integrated tannins. On your next Oregon Pinot discovery, don't let the wines from Lingua Franca and Walter Scott pass you by!
Argentina (Patagonia)
South American Pinot Noir? You bet. Although often overshadowed by its bigger and bolder neighbor Malbec, Patagonia's moderating winds, high-elevations, and overall cool climate make for excellent growing conditions for Pinot Noir-- and growers are taking notice. Wines of Argentina reports that over the last decade, Pinot Noir plantings within the country have grown a whopping 70%. Medium-bodied and firm, these fruit-forward bottles show incredible balance and food-friendly nature. Not sure what to get the Pinot Noir lover in your life that has it all? Surprise them with a bottle from Patagonia. We recommend checking out the highly terroir-reflective single-vineyard bottlings from Chacra.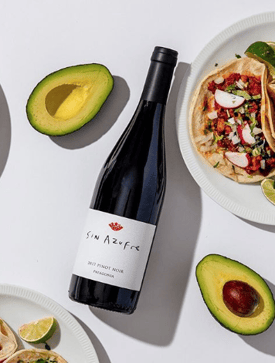 📸: Verve Wine
Pinot Noir first made its way to Australia back in the 1800s, though was wiped out via the Phylloxera plague and reintroduced back to the country's vineyards in the 20th century. Cooler climate regions in southern Australia (Victoria, Adelaide Hills, Macedon Ranges, and Geelong), as well as parts of Western Australia and Tasmania provide the best homes for the grape, making it perfect for elegant, light to medium-bodied red and sparkling wine production. Pinot from Australia tends to be relatively low in pigment and shows raspberry and black cherry notes, marked by earthy undertones, smooth tannins, and solid backbone. We can't get enough of the complex and ageworthy bottles being made at By Farr, Bindi, and Mac Forbes.