Get to Know the World of Riesling Through These Six Producers
Riesling might just be the most misunderstood variety in all of viticulture. Finicky yet fascinating, the grape produces some of the most complex and ageworthy bottles on the market, perfect for drinking now or laying down in the cellar. Though contrary to popular belief, not all Riesling based wines are sweet. In fact, some of the world's greatest expressions of the grape are deliciously bone dry, marked by lightning-like acidity and insanely solid structure. 
Although Riesling can seem difficult to understand at first, the best way to comprehend the variety is to taste benchmark expressions of the grape from across the globe. We've rounded up six of the world's best Riesling producers for you to get to know. Get ready to dive in! 
Keller (Rheinhessen, Germany) 
If Riesling production were a monarchy, Klaus-Peter Keller may just be the king. Klaus-Peter's production has become a benchmark for white wine production worldwide, as his bottles are known for their depth, complexity, and long ageability in the cellar. Winemakers of this talent don't come along everyday-- so when they do, we recommend that you jump.
Keller's vineyards are situated around the villages of Florsheim-Dalsheim and Westhofen, both of which are marked by a rich diversity of limestone, loess, and marl soils. Klaus-Peter vinifies a line of top single-cru Rieslings, as he believes this is the best way to showcase his vineyards' unique and individual potentials. From entry-level Trocken to top-quality Grosses Gewachs, Klaus-Peter puts the same meticulous attention to detail and precision behind each bottle he produces. Keller wines are known for being seductive, sublime, and insanely thirst-quenching. Looking to have your 'ah-ha' moment with Riesling? We'd recommend tasting one of his bottles.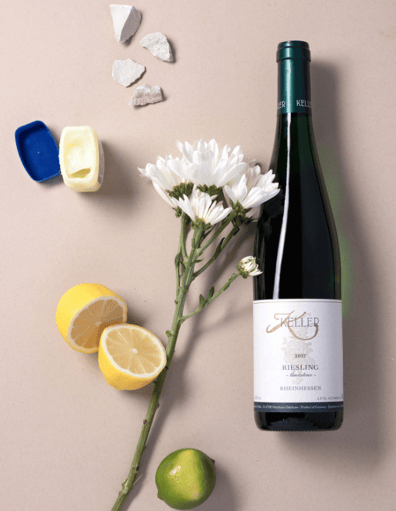 📸: Verve Wine
Emmerich Knoll (Wachau, Austria)
Take one visit to the stunning region of Wachau and you'll immediately see why its gorge is a designated UNESCO World Heritage site. The region's breathtaking hillsides are conducive to growing healthy, high-acid grapes, and Emmerich Knoll is a master of their cultivation. A third-generation winemaker, Emmerich learned how to master the complexities of Riesling from his father, also named Emmerich, who handed over the reigns to his son with confidence and pride.
The Wachau is home to some of Austria's coolest-climate growing sites, which are heavily influenced by chilly Alpine winds. Temperatures are moderated by the Danube River, which runs through this picturesque viticultural zone. The Knoll's vineyards are located on the eastern end of the gorge and are dominated by orthogneiss soils. Their Riesling specifically comes from the prestigious sites of Loibenberg and Pfaffenberg.  Although Austria has long been synonymous with Gruner Veltliner production, which the Knolls also excel in, we definitely wouldn't overlook their Rieslings, which are known for their citrus-driven acidity and mineral-laced undertones. 
Willi Schaefer (Mosel, Germany) 
When it comes to Riesling production, Germany's Mosel region is mecca. The area's signature blue slate soils and steep, terraced vineyards lead to some of the most intensely high acid and top-quality fruit in all of Germany. Willi Schaefer is a legend within the Mosel. He tends his four hectares of vines by hand and does all cellar work via gravity. 
Post hand-harvest, juice settles in tank and is racked into old barrels for fermentation, followed by long and meticulous élevage. Schaefer wines are known for their healthy balance and distinct precision, perfect for drinking now or laying down for the long haul. Pair with spicy takeout for an out-of-this-world Riesling and food pairing moment.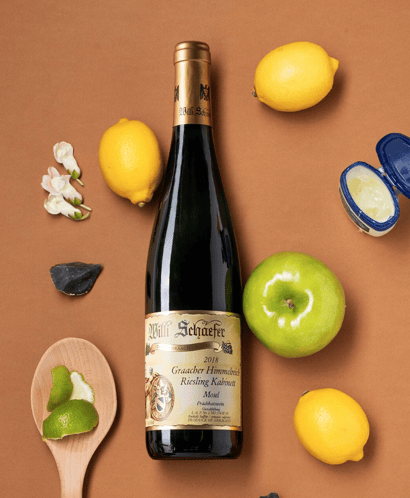 📸: Verve Wine
Albert Boxler (Alsace, France)
Alsace is surely one of France's most underrated wine-producing areas. Known for its savory white wine production, Alsace's rich viticultural history dates back for centuries-- and the Boxlers have been around for nearly four of them. The family's regional legacy dates back to 1673 and is carried on by current generation Jean Boxler, who creates intense varietal wines via traditional vinification techniques. 
Jean's grandfather Albert returned from Montana to Alsace during World War II. It was Albert who first bottled wines under the family name. He produced his juice from estate-grown fruit from the granite hillside of Sommerberg, which literally ends in the family's driveway. Today, Jean emphasizes the vinification of mico-parcels and specific lieux-dits, as he believes this is the best way to showcase regional terroir. His Riesling is vinified and aged in old foudres, which leads to racy and structured final bottles known for their food-friendly nature and cellar-worthy potential. 
Peter Lauer (Saar (Mosel), Germany) 
The Saar is arguably one of the greatest growing sites within the already esteemed Mosel region. Until 2007, the region was actually called the Mosel-Saar-Ruwer, before becoming shortened to the latter. The Lauer family members are OGs within the area, with roots dating back to 1830. Today, the Lauer family is regarded as the greatest producer of Riesling in the Saar. Bottles are complex and full of finesse, marked by abundant fruit-forwardness and truckloads of satisfying acidity.
The estate is currently run by brothers Florian and Peter III, who produce bone dry wines known for their purity and texture. The estate is located in Ayl, which is found on the west side of the Saar River. Vineyard parcels range up to 100 years in age and give way to low yields of concentrated fruit. In the cellar, Florian uses a minimal intervention mentality. Juice ferments spontaneously with native yeasts and all wines see contact with their lees. Textured and food-friendly, these wines are undeniably delicious on the table.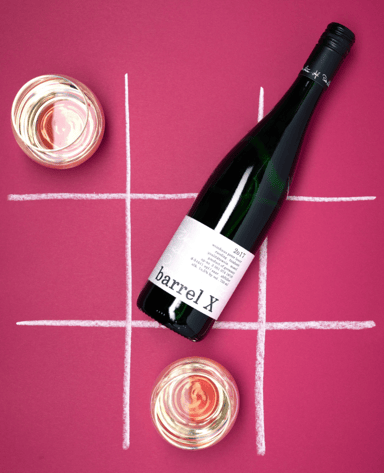 📸: Verve Wine
Empire Estate (Finger Lakes, USA) 
Empire Estate is the brainchild of our good friend Thomas Pastuszak, wine director of The NoMad Hotel, and Kelby James Russell, winemaker at New York's Red Newt Cellars. The duo shares a passion for putting New York's Finger Lakes region on the wine world's radar, emphasizing the notion that great wine can (and is) produced in our very own backyard. Although a relatively young wine region, the Finger Lakes has already found its identity in Riesling production, as the area's cool climates, distinct soil types, and lake proximity make it conducive for healthy cultivation of the variety. Empire Estate currently vinifies two varietal Rieslings, an entry-level bottling and a Reserve, both of which are ideal for experiencing the region's viticultural potential first-hand. Taste side-by-side for a seriously introspective drinking experience!
---