Producer Spotlight : Pierre Cotton
We're bringing you in deeper and sharing some of the wines that not only tickle our taste buds, but also come from some of the best people making wine around the globe. From icons to inspirations, these are the wines we take special pride in carrying here at Verve Wine. This week, we're highlighting a fresh new face in Beaujolais that we believe is shaking up the region's viticultural scene for the better : Pierre Cotton. 
Pierre Cotton founded his namesake estate just a few years back, though he didn't always plan on becoming a winemaker. Prior to vinification, Pierre was working as a motorcycle mechanic in his native Beaujolais. After a few formative years spent in the Loire Valley, he returned home to Brouilly to begin farming vines in his homeland. 
Pierre obtained his first vines in 2014 in the heart of the Côte de Brouilly appellation. He produced his first wine, 100% Cotton, from this vineyard. The following year, he reclaimed an additional two hectares of vines from his family's holdings in Brouilly, and in 2016, he purchased two additional hectares of Régnié and 'Beaujolais' classified vineyards. Two years ago, Pierre discovered a small 0.3 hectare plot of Chardonnay (Beaujolais Blanc) vines rooted into a limestone-dominant plot near his domaine. He added this small vineyard to his holdings and plans to experiment with this fruit in the near future.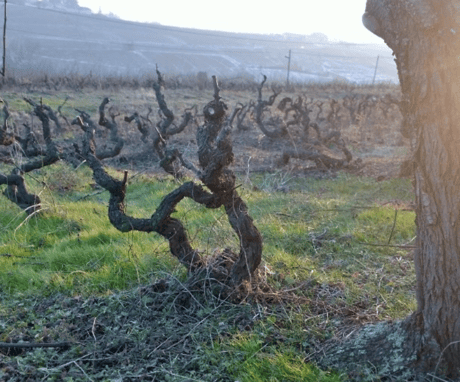 📸: IG @cottonsclub 
Pierre's philosophy is simple: farm responsibly and vinify with limited intervention to create pure, terroir-driven juice that reflects the place from which it comes. Much of his inspiration comes from his local vigneron friends, including Yann Bertrand, Jules Metras, and Keke Descombes. All of Pierre's fruit is farmed organically and is vinified semi-carbonically in large cement tanks. Aging is done for 6-9 months in old foudres and no sulfur is added during vinification/bottling. The resulting wines are juicy, thought-provoking, and downright delicious, each possessing the ability to hold their own against some of the region's more longstanding names. 
Six different cuvées are currently vinified at Pierre's estate. His entry-level Beaujolais comes from 30-year-old vines rooted in granite, schist, and clay-limestone soils and is aged six months in used foudre (80%) and barrel (20%). 'Le Pre' comes from three vineyards planted in 1927, 1940s, and 1990s, each rooted in sandy granite soils in the Charentais. '100% Cotton' comes from a single-vineyard of 65-year-old vines rooted in pink granite soils and is aged 8 months in foudres. 'Les Grilles' comes 65-year-old vines rooted in yellow and pink granite soils, aged 11 months in foudre, and Régnié comes from yellow granite soils and is aged for six months in various neutral oak vessels.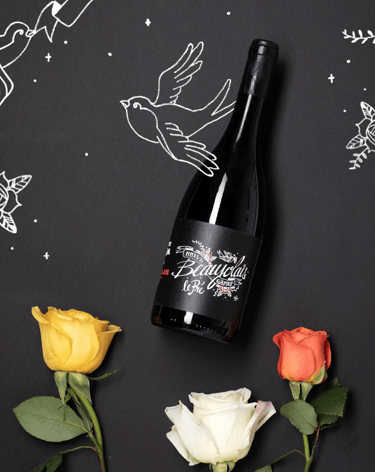 📸: Verve Wine
All of Pierre's wines are small production, with only 180-500 cases of each cuvée produced annually. These bottles embody everything that we love about artisanal winemaking: detail, precision, and passion are evident in each cuvée produced and fruit is farmed with respect for the environment put first. These wines are some of the juiciest, most easy-drinking, and terroir-reflective bottles we've had from the region in awhile and we couldn't be more pumped to work with them here at Verve Wine.