How Beaujolais Pioneered the Modern Day Movement for 'Good Wine'
Here at Verve Wine, we believe that good wine must first and foremost be absolutely delicious to drink. However, there's a bit more to good wine than just simply tasting great. In conjunction with tasting delicious, we also believe that good wine is produced sustainably, crafted from fruit farmed with environmentally friendly practices, and reflects the place from which it comes. This also embodies the way the wine is handled in the cellar. 
Both of these philosophies on viticulture and vinification are extremely important to us. We feel that responsible farming and handling juice with a 'minimal interventionist' mentality in the cellar are the two best ways to produce honest and delicious wines that are representative of a given terroir. Many producers and viticultural regions are moving towards the implementation of these mentalities in both the vineyard and the cellar (and we couldn't be more excited about it!) However, as we continue to source bottles from family-owned properties across both emerging and classic regions produced in this way, we can't help but pay homage to one particular region that shed light on this style of good winemaking far before it was commonplace. 
Beaujolais is undoubtedly home to the modern day movement for good winemaking. The story begins with a guy named Jules Chauvet, who many deem to be the 'father of French natural winemaking.' Back in the mid-20th century, Beaujolais (and most growing regions worldwide) weren't really farming with environmentally friendly practices. Perplexed and frustrated by this, Chauvet, a winemaker and research chemist, began preaching the gospel for natural practices in both the vineyard and cellar. 
Winemakers worldwide thought he was crazy. His ideas were challenged by vignerons all over the globe. Although he always considered himself a winemaker first and foremost, Chauvet continued to study and publish works on yeasts, fermentation, and carbonic maceration, three topics of which always fascinated him. A handful of winemakers who lived within the region took notice of his work and became somewhat of 'apprentices' to Chauvet, equally singing the praises of this 'new' style of 'natural' winemaking. These four vignerons (Lapierre, Thévenet, Bréton, and Foillard) continued to pioneer this style of winemaking after Chauvet's death in 1989, later becoming dubbed the 'Gang of Four' by wine importer Kermit Lynch.
Thanks to these four trailblazing winemakers, Beaujolais has become synonymous with good winemaking. It's no surprise that the region has become one of our go-to regions to drink from all year round. Looking to get to know some of the Beaujolais producers that we can't get enough of? Get to know these badass producers, both classic and up-and-coming, here.
Gang of Four
We couldn't shed light on the region's newcomers without first honoring the OGs. Here's everything you need to know about Kermit Lynch's esteemed 'Gang of Four'.
Marcel Lapierre
Marcel Lapierre took over his family's estate back in 1973, though the winery's trajectory really changed when he met Jules Chauvet in 1981. Since then, all chemical fertilizers and herbicides were removed from the family's vineyards. Fruit is harvested late, meticulously sorted by hand, fermented with native yeasts, and aged extensively on the fine lees in used wood. Although Marcel tragically passed away in 2010, his legacy is carried on by his son Mathieu and daughter Camille, who continue to pioneer the honest winemaking techniques, as well as the introduction of biodynamic principles, that their father fiercely supported. Lapierre wines are produced in the heart of Morgon and are known for their fleshy fruit-forwardness and ageworthy potential.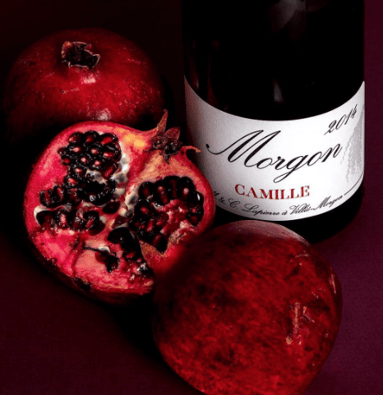 📸: Verve Wine
Jean Foillard
Jean and Agnès Foillard have been farming 14 hectares of vines centered around Morgon's famed Côte du Py slope since 1980. As in the case of Marcel Lapierre, Foillard's vines are also meticulously tended and most of them boast a relatively old age. Foillard's wines are known for being structured and complex, boasting a silky mouthfeel that makes them both approachable in their youth and capable of long-term aging in the cellar. For Beaujolais produced in a rather 'Burgundian' style, these bottles are just the ticket.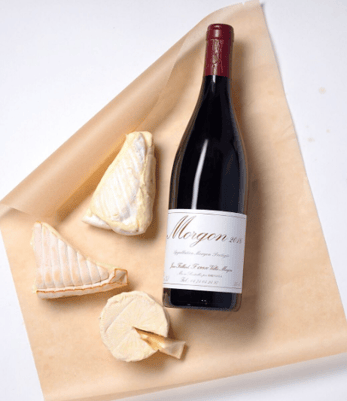 📸: Verve Wine
Guy Breton
Guy Breton's domaine is small yet fierce. Comprised of just seven hectares of vines, most of which are centered around the village of Villié-Morgon, Breton's fruit always leads to spicy and honest wines that are marked with a distinct mineral character. Herbicides are never used, minimal sulfur is added (if at all), and final wines are never filtered. Breton's vines range from 8-80 years in age, all of which are rooted in low pH soils across a slew of microclimates. For a deep and expressive dive into the world of Morgon, these small-production wines are the answer.
Jean-Paul Thévenet
Unlike the other Morgon-based vignerons in Lynch's 'Gang of Four,' Jean-Paul Thévenet and his son Charly produce their bottles in the appellation of Régnié. The duo farms five hectares of vines all organically and biodynamically, most of which are dedicated to old vines (some up to 110 years in age!) Natural composts and herbal infusions are also used at the estate, and fruit is rigorously sorted prior to long native yeast fermentations. Aging on fine lees and bottling without fining/filtration are also implemented practices. Only 2,000 cases of these highly sought-after wines are produced annually- when we say quality over quantity, we mean it. 
Up and Comers
While honoring the classics is always great, we equally love elevating the fresh new faces shaking things up in the world of wine in a positive way. Here are a few of our favorites.
Yann Bertrand
Despite being the son of a vigneron, Yann Bertrand didn't always plan on becoming a winemaker. However, after years spent studying business at the local university, as well as spending abundant time in local wine bars/wine shops, he rediscovered where his passion was truly rooted. He returned to Fleurie and surrounded himself with some of the region's greatest winemakers, including Jean Foillard, and began farming his family's 7.5 hectares of vines with the same mentality. Bertrand's vines range from 30-110 years old and produce concentrated, healthy fruit that leads to undeniably drinkable bottles in both their youth and old age.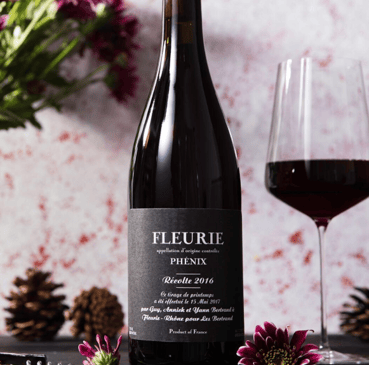 📸: Verve Wine
Pierre Cotton
Pierre Cotton is one of the freshest young winemaking faces in Beaujolais and is already making waves across the region's viticultural scene. After years spent working as a motorcycle mechanic, Pierre ventured out to the Loire Valley for two years before returning home to Brouilly. He produced his first wine from one hectare of vines in Côte de Brouilly in 2014. The following year, he added two hectares in Brouilly and one in Régnié to his holdings. Today, Cotton continues to pioneer up-and-coming growing sites across the region. Cotton wines are produced from semi-carbonically macerated organic fruit without any additional sulfur. Fun, fresh, and insanely easy to drink, these are the bottles of wine that could carry us through a lifetime of pleasurable drinking.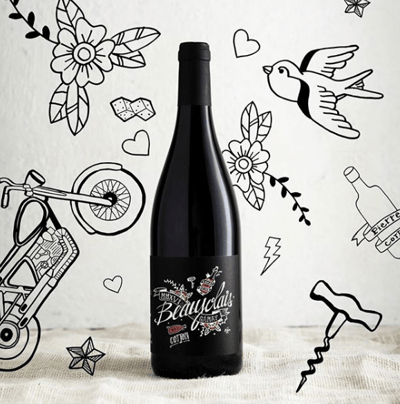 📸: Verve Wine
Justin Dutraive / Famille Dutraive
After working numerous internships across Australia and Oregon, Justin Dutraive returned home to Fleurie to work alongside his father Jean-Louis at Domaine de la Grand'Cour. In 2015, Justin released his first three wines under his own name: 'Les Bullands' (Beaujolais), 'Les Tours' (Beaujolais-Villages), and 'Pied d'Aroux (La Madone hillside, Fleurie). Justin harvests his grapes in small bins and semi-carbonically macerates them prior to vinification in fiberglass tanks. The resulting wines are textured, rich, and sappy, despite the appellation's reputation for somewhat thin juice. Justin's winemaking style is the result of a gorgeous collision of Old World and New World mentalities and we absolutely cannot wait to bear witness to his burgeoning viticultural story. 
In addition to Justin and Jean-Louis' stories, the Dutraive family also bottles a thought-provoking line of wines under the name Famille Dutraive. This négociant business was created back in 2016, after hailstorms ravaged nearly all of Jean-Louis' holdings for Domaine de la Grand'Cour. Famille Dutraive wines are crafted from carefully selected parcels of purchased fruit that are farmed organically and responsibly. These wines embody the same spirit as those produced at Domaine de la Grand'Cour and depict a beautiful regional expression of what it means to drink Beaujolais.