Meet Our Friend, Wine Director, Winemaker, and Reboule du Rhône Co-Founder, Thomas Pastuszak!
Thomas Pastuszak is a force to be reckoned with. In addition to running the wine program at the world-renowned NoMad Restaurant in New York, Thomas is also the face (and hair!) behind a handful of our favorite wine brands, including Terrassen, Empire Estate, and VINNY. Best of all, Thomas puts just as much energy and passion into charitable causes. Alongside our co-founder Dustin Wilson, Thomas uses his industry resources to give back to those in need via the biennial Reboule du Rhône series of events. Get to know one of our nearest and dearest friends through our exclusive interview, here! 
Name/Company/Position: Thomas Pastuszak  - Executive Wine Director of the NoMad / Founder of Empire Estate, Terrassen, & VINNY 
From: Queens, New York
Currently lives: Brooklyn, New York
How did you first get into wine? 
I went to Cornell to study medicine before I had any intentions of getting into the wine industry. I was a Pre-Med student and had always been working in restaurants. At the time, I was 20-30 minutes away from the top vineyards in the area (Finger Lakes) and ended up finding myself helping out in tasting rooms, cellars, and vineyards.
What was your first job in the industry? 
I had always worked in restaurants since I was in my early teens. My godfather had a B&B in Shelter Island-- I was the 'toast master general' (AKA, in charge of making toast!) In addition to that, I was also a pianist and played in a bunch of restaurants. I was immersed in the culture, side-hustling to make extra cash. In college, I got into fine dining and beverage. I wanted to be a bartender because it looked cool and they made good money. I found myself learning about cocktails and spirits, trial by fire. Those were my earliest days.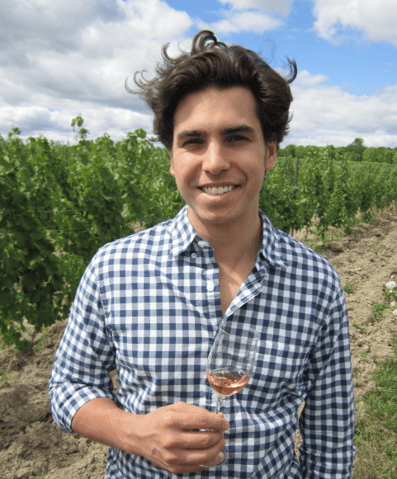 📸: Thomas Pastuszak
Describe the path that brought you back to New York City. 
Opportunity! I was in the Finger Lakes and fully invested, looking to open new restaurants in the region. I went down to the city in the fall of 2010 and heard about numerous opportunities with restaurants there, so when a position with Tom Colicchio opened up, I took it. I had no intention of moving, but I realized that New York City is a culinary epicenter, and no matter what happened down the road, there was no better place to cut my teeth and get into the business, especially working with such a great chef. 
What was a wine that changed your life and why? 
I was still in college and was back home in NYC for Thanksgiving, visiting one of my really good friends. Her dad was a wine collector, and at this point, he had seen I'd been working in restaurants and would regularly open up interesting bottles. This time, it was a 1993 Chateau Lagrange. The wine isn't the most 'highly ranked' bottle of Bordeaux, but imagine, this was me drinking a 13-year-old bottle for the first time. The vintage wasn't great, but it was genuinely my first time smelling and tasting Red Bordeaux with age; the maturity, delicious savory character, tertiary earthiness that came through… I was like, 'WOW, these really young wines I've been drinking have nothing in common with this!' It was a very eye-opening experience and I still appreciate it today.
What are the concepts behind your two wine projects, Empire Estate & Terrassen?
Terrassen is a boutique project that investigates old vine red vineyards in the Finger Lakes. We started in 2014. The idea is to explore Cab Franc from old vines, as well as the limited Gamay plantings in the area. Our approach is to go into these vineyards and make our wines in a very European style-- think Loire Valley inspiration. Terrassen is meant to break the notion that you can't make high quality red wines in the Finger Lakes. It's a small production format that we want to be on a par with the great wines of Europe.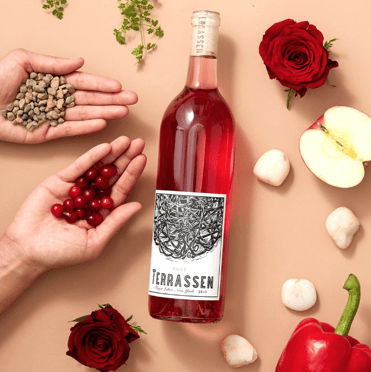 📸: Verve Wine
Empire Estate has a very different focus. It's about getting the wines of NY state recognized outside of New York. One of the things I see as a sommelier/producer of wine is that NY wine is mostly consumed in New York, and that's fine, but I'm passionate about getting people outside of the state to recognize them. That's the sommelier side of me. I want to serve consumers a wine that gives them an eye-opening moment. At Empire we're focused purely on Riesling, particularly a dry and mineral style. In this way, we can attract a lot of dry white wine drinkers and get people who haven't had wines from the Finger Lakes to pick up a bottle and enjoy it.
What inspired you to create a canned wine (VINNY)?  
In the Finger Lakes, there is a huge movement to shop local and drink locally. Lots of people spend time on the lakes and on their boats. They're hiking, partaking in outdoor activities, concerts, etc. With cans, consumers can enjoy delicious wines easily where bottles cannot go.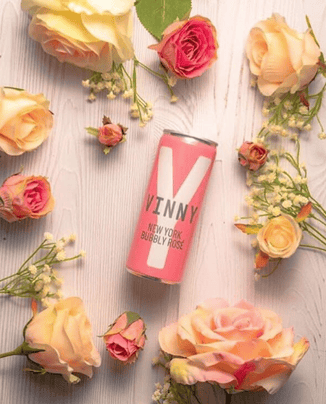 📸: Verve Wine
Which wineries/regions do you look to for inspiration? 
For Terrassen Cabernet Franc, certainly the Loire Valley. For Gamay, the Loire Valley and Beaujolais. For Empire Estate, we definitely admire the dry Austrian and dry German styles in general. Knoll is up there as a big inspiration, and in Germany, Klaus Peter Keller for sure. For Gamay, we look to the Cru Beaujolais producers that we all love: Lapierre, Foillard, etc. 
Tell us a bit about Bertoux Brandy, your joint project with Jeff Bell. 
Bertoux is a really exciting project that was started a couple of years ago. My buddy Jeff Bell is the GM of PDT (Please Don't Tell) here in New York. He and a friend were starting to look into a Brandy project focused on brandy from Central California. The idea was to make a brandy in a style that most people aren't used to (think, the dusty bottle you break out when your in-laws come to town.) This was all about looking back at the heritage of brandy in the US, which was really the original spirit used for making cocktails in the late 1800s.
Looking back at that as the foundation of cocktails in the United States, we basically wanted to make a brandy by the people, for the people. It's meant to be something that is very well suited to mixing cocktails in a variety of styles. Jeff and I are the co-master blenders, so we get to work together and taste through a lot of the distillations and help navigate what is happening in the vineyard, as well as the winery/distillery, to create what we believe is best for cocktails and fits a new category of brand in the US. There's a large amount of inexpensive but not really high quality stuff being made (sub $20) and a very small amount of high quality ($75-100) bottles. We wanted to produce something that's the go-to for a bartender, but also something you can enjoy at home on a regular basis, not just a special occasion.
Where are some of your favorite places to eat and drink in NYC? 
Frankie's/ Frank's Wine Bar in Brooklyn-- this is a double header: great place to eat AND drink! In Manhattan, Pasquale Jones, Via Carota, and Los Tacos #1 (Chelsea Market- get your taco fix on!) In Brooklyn, Lilia is also great.
Who are some of your biggest industry inspirations? 
Robert Bohr, because he was one of the first people to give me an opportunity in NYC. He helped guide me in conversations and meetings to land my first gig. Danny Meyer, as he was (and is) one of the great restaurateurs of the city. I used to read up on him in the Finger Lakes when I was learning about hospitality. He's a big inspiration for how I run restaurants now. 
Tell us a bit about the Reboule du Rhône. What was the inspiration for the event and what is it all about? When can we expect the next edition? 
Reboule du Rhône is a biennial celebration of the great wines of France's Northern Rhône region, hosted here in NYC. We bring over the top winemakers from the region, as well as some of the best sommeliers and chefs from around the country, to host a series of meals and tastings that increase awareness of the region. The purpose is to highlight wines that could be hard to find and allow people in our industry to meet these top winemakers and taste these bottles, all while using our resources for a good cause. 100% of the proceeds from Reboule du Rhône go to the No Kid Hungry campaign of Share Our Strength.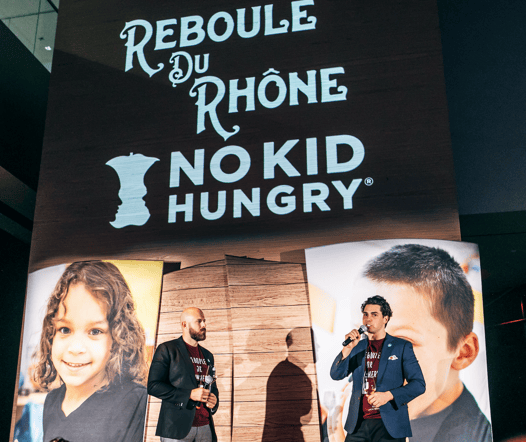 Thomas and Dustin speaking at Reboule Du Rhône 2018
Dustin and I started working in restaurants in New York around the same time. We shared a common passion for the Northern Rhône, and after many visits, bottles of wine, and conversations with winemakers, we realized that there was no one championing the region and celebrating it with a grand series of events in the United States. We wanted to start a festival that celebrates the regions and officially hosted our first one in November of 2017. Our next edition will take place in November 2020!
And the secret to your phenomenal hair? 
Just condition with Riesling!