Alternative Wine Pairings for Your Thanksgiving Day Table
When it comes to Turkey Day drinking, certain grapes have long been synonymous with Thanksgiving. Gamay, Pinot Noir, and Viognier have been staples on the table for decades— and you'll certainly never go wrong in choosing these varieties. However, the wine world goes so much further than just these well-known choices. This year, we're making a conscious effort to break past the usual go-to staples and branch out into some of viticulture's more obscure varieties. Looking to dive deeper into the world of off-the-beaten-path grapes but not sure where to start? We've got you covered. Here are five food-friendly varieties that we can't wait to sip this Thanksgiving.
Trousseau
High-acid, thirst-quenching, and downright chuggable— what's there not to love about Trousseau? Native to the Jura, this indigenous French variety is a sibling to Chenin Blanc and Sauvignon Blanc, and its acid doesn't lie. Trousseau tends to produce light-bodied red wines full of zesty acidity and crunchy fruit-forwardness. Love a good bottle of juicy Gamay? This grape is a must-try. Serve slightly chilled for an out of this world drinking sesh (and don't forget to pair with your tart and tangy cranberry sauce).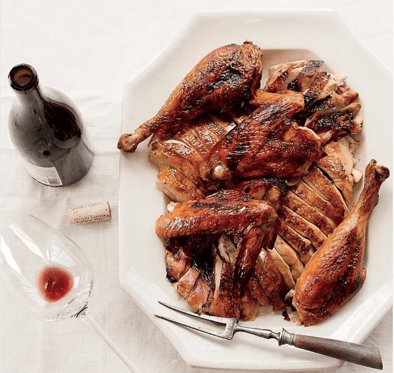 📸: Food and Wine
Marsanne
Many wine drinkers turn to Viognier for their Thanksgiving Day white wine needs, though Marsanne is just as delectable. Similar to Viognier, Marsanne is also commonly grown in southern France, particularly within the Rhône Valley, and is characterized by lower levels of acid and honeyed stone fruit flavors. These traits make Marsanne a no-brainer for pairing with root vegetables and roasted poultry. Look to expressions from Hermitage and Saint-Joseph for some of the world's greatest expressions. 
Nerello Mascalese 
We can't get enough of Etna Rosso, Sicily's red wine claim to fame. These ashy, soil-driven bottles are produced from a blend of Nerello Mascalese and Nerello Cappuccio, from smoky vineyard sites surrounding the island's famed Mount Etna. Etna Rosso's flavors of scorched earth and red fruit bring out the best in Thanksgiving's signature dishes, thanks to the wine's bright acid and gritty tannins. Pinot Noir lovers, we recommend tasting these bottles next. 
Read More : The Bad'ash' Producers From Etna You Need to Know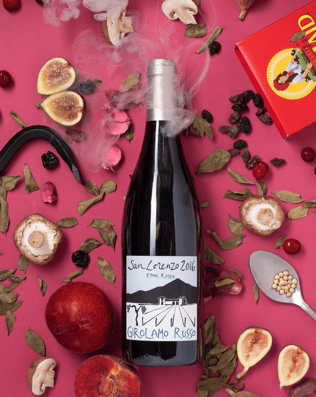 📸: Verve Wine
Albariño 
If we were to choose one theme for our Thanksgiving Day wines, it would be acid, acid, and more acid. Wines with naturally high acidity make for the perfect pre-dinner aperitif, as acidity gets the palate salivating and preps it for a big meal ahead. During the meal, acidity in wine complements the natural fats present in some of Thanksgiving's most popular side dishes, such as stuffing and green bean casserole. Albariño's saline-driven flavors also add a zesty kick to the wine, making these bottles even more thirst-quenching than other high-acid whites.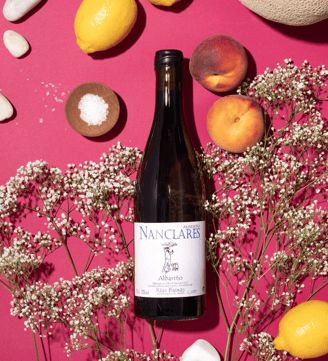 📸: Verve Wine
Mencia 
Love a good bottle of Cab Franc? Then you have to dive into the world of Mencia. These spicy Spanish reds are known for their gorgeous balance between earthiness and fruit-forwardness, making them some of the most satisfying wines to serve on the table. Mencia is primarily grown in Galicia, located in Spain's northwestern corner. Here, salty sea breezes and continental climates dominate vineyard sites, and much of the region's viticulture is done organically. From game to root vegetables to a slew of hearty sides, look no further than this savory grape variety.

Read More : Wines That Pair Perfectly With Fall Dishes