It's no secret that sommeliers, collectors, and wine lovers alike all go crazy for White Burgundy. These bottles of varietal Chardonnay hail from one of the world's most prestigious viticultural regions and are some of the most terroir-reflective wines on the entire market. From ageworthiness to versatility on the table to downright deliciousness, here are five reasons why we're crazy for White Burgundy. 
White Burgundy Is Made by Some of the Most Legendary Producers in the Game
Chardonnay from Burgundy creates some of the most terroir-reflective bottles out there. However, although the fruit is exceptional on its own, the stewarding of a good winemaker is imperative to the creation of top-quality final bottles. From Chablis to Mâcon, Burgundy is home to some of the world's most legendary winemakers. Many Burgundian vignerons come from long lineages of winemaking families, farm responsibly, and respect the land from which their fruit comes. When it comes to top-notch French winemakers, Burgundy is undoubtedly home to some of the greats.
White Burgundy Producers to Know:
Chablis - Domaine Moreau-Naudet, René et Vincent Dauvissat, Francois Raveneau
Côte de Beaune - Domaine Roulot, Domaine Bachelet, Domaine Michel-Niellon, Domaine des Comtes Lafon, Bernard Moreau, Domaine Coche-Dury, & more.
Côte Chalonnaise - Domaine de Villaine
Mâcon: Olivier Merlin, Domaine des Heretiers du Comte Lafon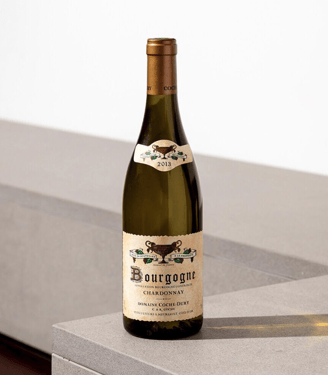 📸  Verve Wine
It's Insanely Food-Friendly 
The notes found in White Burgundy cover a vast array of flavors found on the tasting spectrum. White Burgundy can be flinty, lemon-driven, and high acid (Chablis), as well as rich, round, and insanely palate-coating (think Meursault). Because of this diversity, there's basically a bottle of White Burgundy for every occasion. Whether raw bar favorites, roast chicken, or take-out sushi is on the menu, when it comes to finding the perfect wine pairing, White Burgundy is generally a solid go-to.   
Read More: Wines That Pair Perfectly With Fall Dishes
White Burgundy Is a Year-Round Drinking Staple 
In conjunction with the last reason, White Burgundy's versatility also makes it a year-round staple in our drinking regimen. There's nothing more refreshing than a crisp bottle of Chablis when sitting beneath the summer sun, just like there's nothing as warming and satisfying as a hearty bottle of Chassagne-Montrachet during the chillier winter months. Knowing the ins and outs of Burgundy's many crus and appellations can be a daunting feat, though once you nail the basics down, choosing bottles year-round becomes easier. Get to know Burgundy better through our regional breakdown, here.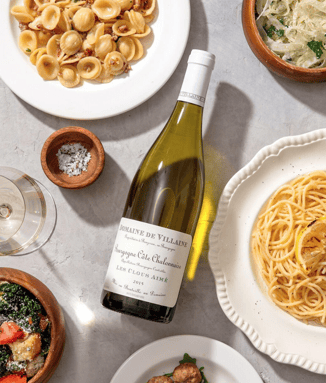 📸  Verve Wine
These Wines Totally Withstand the Test of Time
Along with being some of the most terroir-reflective wines in the game, White Burgundy is also known for its insane balance, solid structure, and backbone of zesty acidity. These three characteristics work together to create some of the most long-lived bottles on the market. Whether laying down for 5, 10, or even 20+ years, White Burgundy is known as one of the most ageworthy whites one can buy. If you've not yet tasted a bottle of White Burgundy with age on it yet, we highly encourage you to put that on your wine to-do list. Deliciously complex tertiary notes of mushrooms, nuts, brioche, and/or tobacco begin to replace the fresh and fruit-forward notes of youthful white wines, which brings a thought-provoking and unforgettable experience to the table. Looking for your next 'ah-ha' wine moment? White Burgundy could provide just that!
Best of All, There's a Bottle Out There for Everyone 
Here at Verve Wine, we believe that delicious wine is produced in all regions and price ranges, and Burgundy is no exception. We care just as much about the $25 bottles of Chablis as we do the $3K+ bombshells form Corton. No matter what your budget may be, drinking delicious White Burgundy doesn't have to break the bank. Looking to score some bottles to pop now, as well as splurge on a few to lay down in the cellar? We've got you covered on all fronts. As we always say, the best way to learn about a region is to taste as much as possible-- and what better way to start than with a few bottles of White Burg?
Read More: Six of Our Favorite Burgundian Producers with an Unbelievable QPR Ratio